Linguine Recipes
Linguine with Mussels
Course

Main Dish

Servings

Makes 6 Servings

Prep Time

15 minutes

Cooking Time

15 minutes

Total Time

55 minutes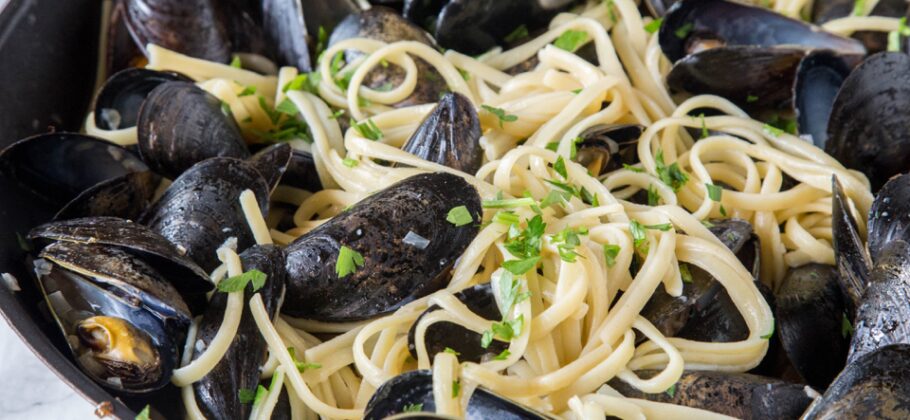 Made with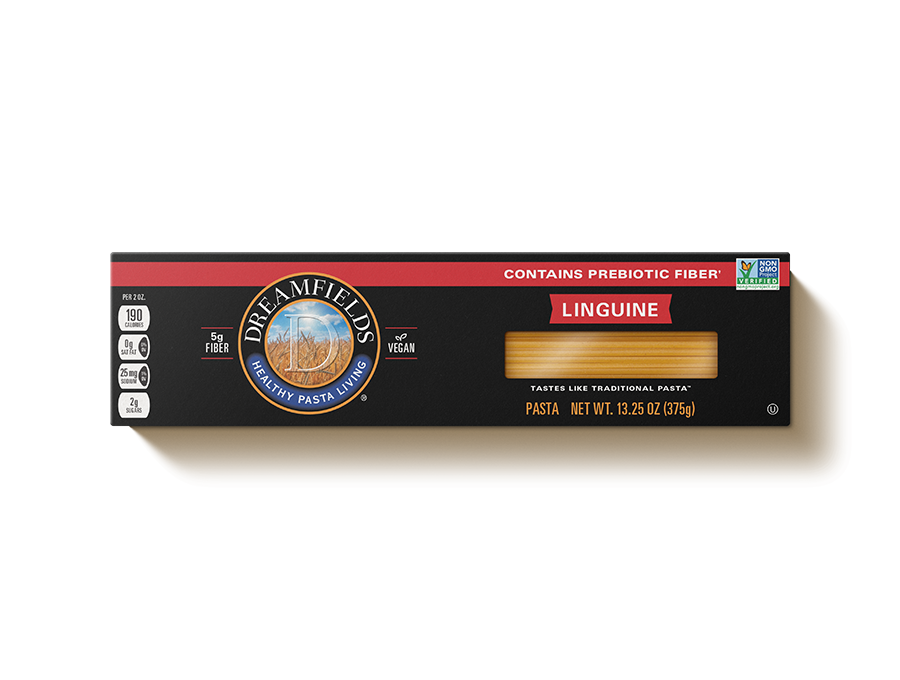 Dreamfields®
Linguine
Ingredients
1 box Dreamfields Linguine
2 tablespoons unsalted butter
1 shallot finally chopped
4 cloves garlic minced
1 cup low-sodium chicken stock
1/2 cup dry white wine
2 pounds fresh mussels cleaned and de-bearded
chopped parsley
Directions
Cook pasta according to package directions; set aside.
Heat large skillet over medium-high heat. Add butter; stir until melted. Add shallot and garlic; cook 2 to 3 minutes or until softened, stirring frequently. Stir in chicken stock and wine. Bring to boil; reduce heat and simmer 1 minute, stirring frequently.
Increase heat; bring mixture to boil. Add mussels; cover. Reduce heat and simmer 7 to 10 minutes or until mussels open and are heated through. Discard any mussels that do not open. Remove from heat.
Toss cooked pasta with mussels. Garnish with parsley.
Nutrition Facts
350 Calories
51g Carbohydrates
3g Saturated Fat
190mg Sodium
7g Fat
19g Protein
35mg Cholesterol
6g Dietary Fiber
Find Dreamfields Pasta near you.

Find Dreamfields at your favorite grocery and retail stores nationwide. Also available online.

Find a store