Linguine Recipes
Linguine with Mixed Seafood
Course

Main Dish

Servings

6 servings

Prep Time

20 minutes

Cooking Time

10 minutes

Total Time

30 minutes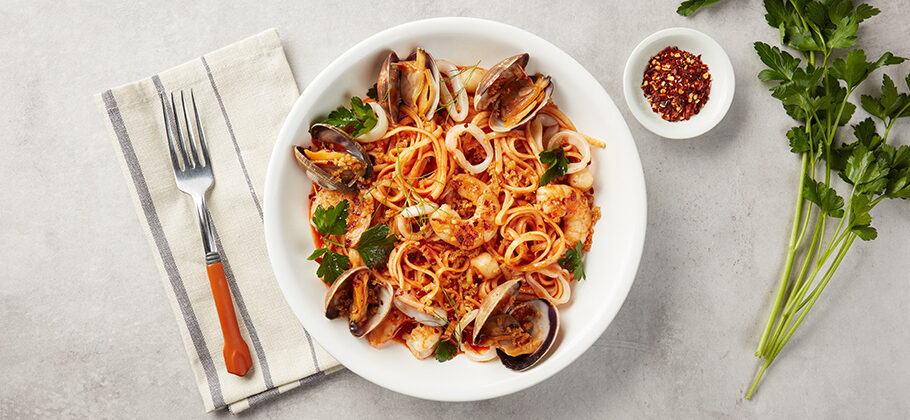 Made with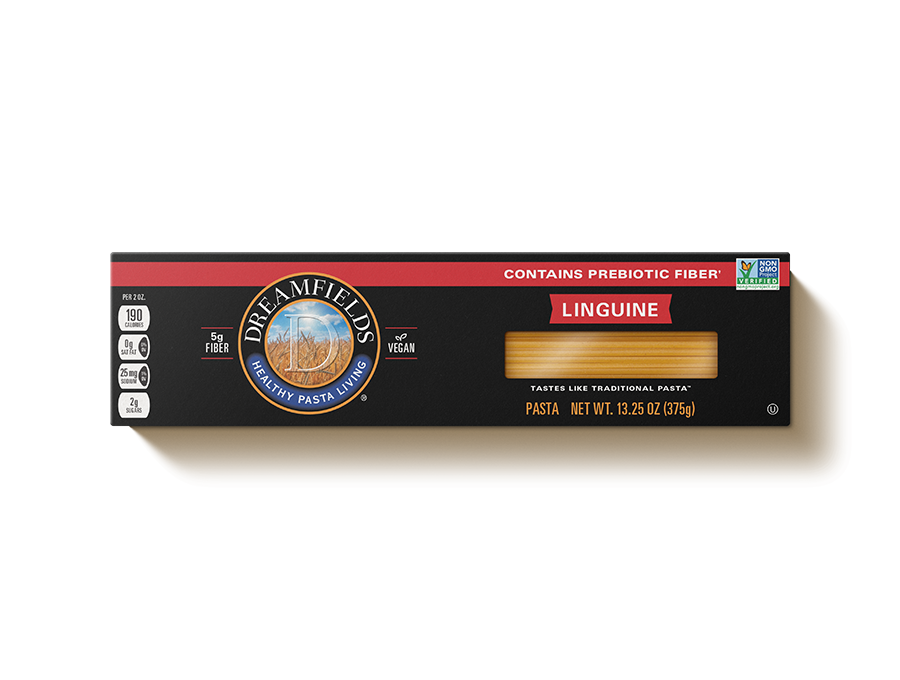 Dreamfields®
Linguine
Ingredients
½ pound small shrimp
½ pound squid (very small calamari, cleaned and cut into 1/2-inch rings)
1 pound bay scallops
12 - 14 clams (small littlenecks)
4 tablespoons olive oil
2 large garlic cloves, minced
½ teaspoon fennel seeds
½ teaspoon crushed red pepper flakes
1 can San Marzano tomatoes, blended smooth in food processor
1 cup dry white wine
½ cup breadcrumbs
1 box Dreamfields® Linguine
Italian flat-leaf parsley
Directions
Cook pasta according to package directions.
Add oil, garlic, fennel and chili flakes to a hot sauté pan; cook 2 minutes.
Add clams and white wine; cover and cook until clams open.
Remove clams and add tomato puree to clam liquid.
Add the rest of the seafood, cover and cook 3 - 5 minutes.
Add linguine and cook 3 - 5 minutes or until seafood is cooked through and sauce clings to pasta.
Add the reserved clams back and serve garnished with parsley and breadcrumbs.
Nutrition Facts
560 Calories
66g Carbohydrates
2g Saturated Fat
810mg Sodium
12g Fat
42g Protein
185mg Cholesterol
8g Dietary Fiber
Find Dreamfields Pasta near you.

Find Dreamfields at your favorite grocery and retail stores nationwide. Also available online.

Find a store