Linguine Recipes
Linguine Puttanesca
Course

Main Dish

Servings

Makes 6 Servings

Prep Time

15 minutes

Cooking Time

15 minutes

Total Time

30 minutes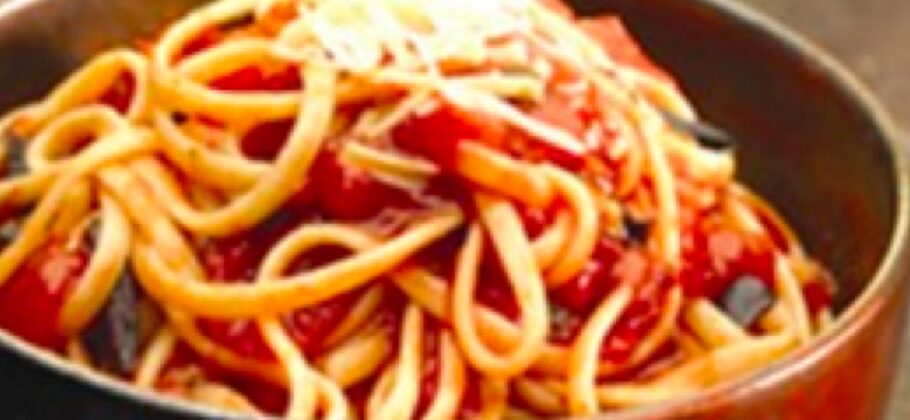 Made with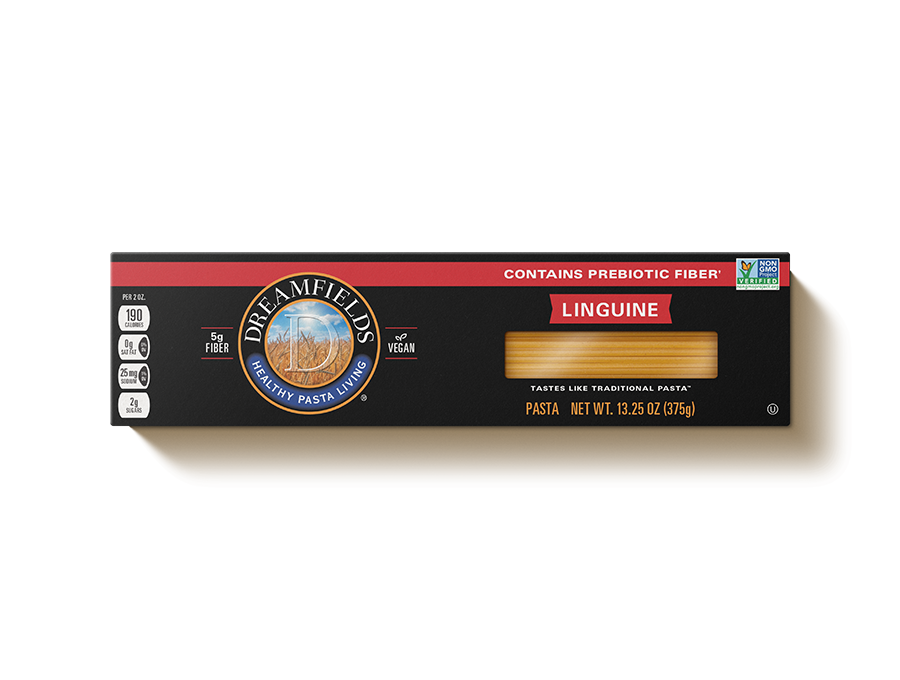 Dreamfields®
Linguine
Ingredients
1 box Dreamfields Linguine
2 tablespoons extra virgin olive oil
3 cloves garlic (use large cloves)
1/2 cup yellow onion chopped
1/2-1 teaspoon crushed red pepper flakes
1 tablespoon capers drained and rinsed
1/3 cup pitted Kalamata olives rinsed and cut in half
1 28 oz can Italian plum tomatoes chopped with juice
1/2 cup Italian parsley leaves chopped
Not vegan? You may prefer it with the following:
1/3 cup Parmesan cheese freshly grated (optional)
Directions
Prepare pasta according to package directions.
Heat oil in a large skillet over medium-high heat. Cook garlic and onion for about 3 minutes, stirring frequently.
Add peppers, capers, olives, chopped tomatoes and parsley. Heat to boiling; reduce heat. Simmer uncovered for about 10 minutes or until slightly thickened.
Toss pasta with sauce until linguine is evenly coated. Sprinkle with Parmesan cheese.
Nutrition Facts
0 Calories
0g Carbohydrates
0g Saturated Fat
0mg Sodium
0g Fat
0g Protein
0mg Cholesterol
0g Dietary Fiber
Find Dreamfields Pasta near you.

Find Dreamfields at your favorite grocery and retail stores nationwide. Also available online.

Find a store