Linguine Recipes
Linguine Carbonara
Course

Main Dish

Servings

Makes 6 Servings

Prep Time

10 minutes

Cooking Time

20 minutes

Total Time

30 minutes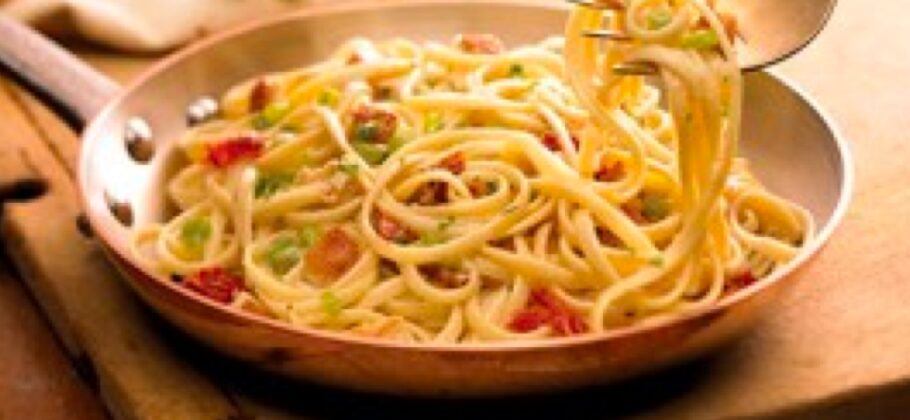 Made with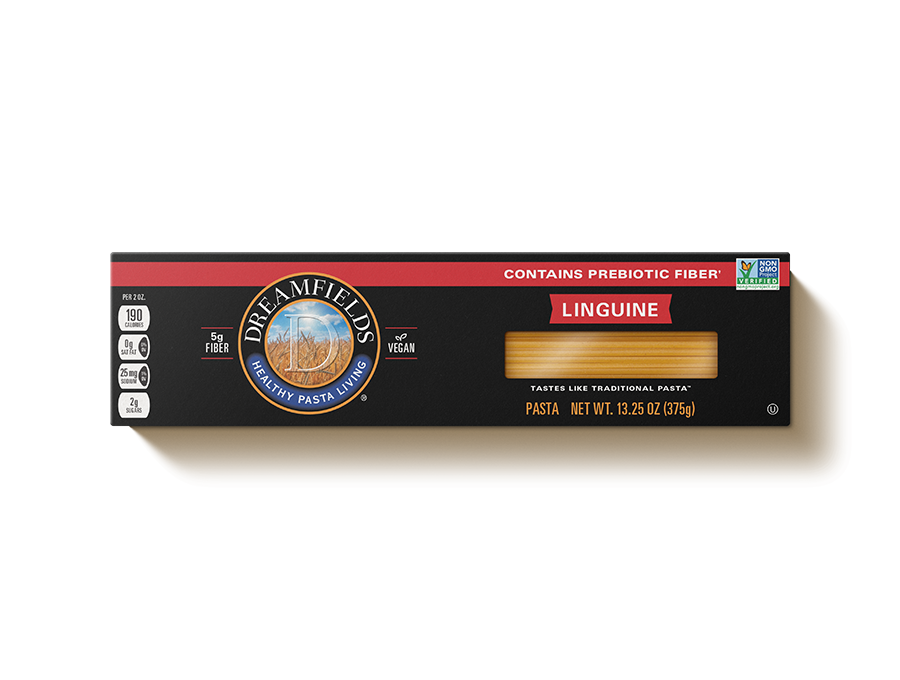 Dreamfields®
Linguine
Ingredients
1 box Dreamfields Linguine (or Spaghetti)
1 tablespoon extra virgin olive oil
6 strips bacon diced
4 large eggs at room temperature
2 teaspoons fresh thyme leaves
1/2 cup Parmesan cheese freshly grated
salt and freshly ground black pepper to taste
Directions
Cook the linguine according to directions.
In a small skillet heat the olive oil and cook the bacon until crisp.
In a large metal bowl beat the eggs. Beat in the thyme and cheese.
When the pasta is done, drain and add immediately to the egg mixture.
Add the bacon-olive oil and toss well until the sauce thickens.
Season to taste with the salt and pepper.
Serve immediately in warm bowls.
Nutrition Facts
0 Calories
0g Carbohydrates
0g Saturated Fat
0mg Sodium
0g Fat
0g Protein
0mg Cholesterol
0g Dietary Fiber
Find Dreamfields Pasta near you.

Find Dreamfields at your favorite grocery and retail stores nationwide. Also available online.

Find a store