Penne Rigate Recipes
Lemony Peas and Pasta Salad
Course

Pasta Salad

Servings

Makes 6 Servings

Prep Time

20 minutes

Cooking Time

10 minutes

Total Time

30 minutes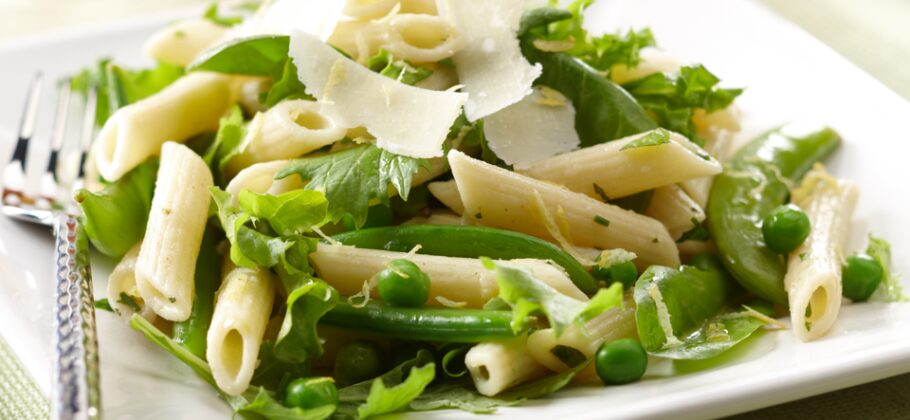 Made with
Dreamfields®
Penne Rigate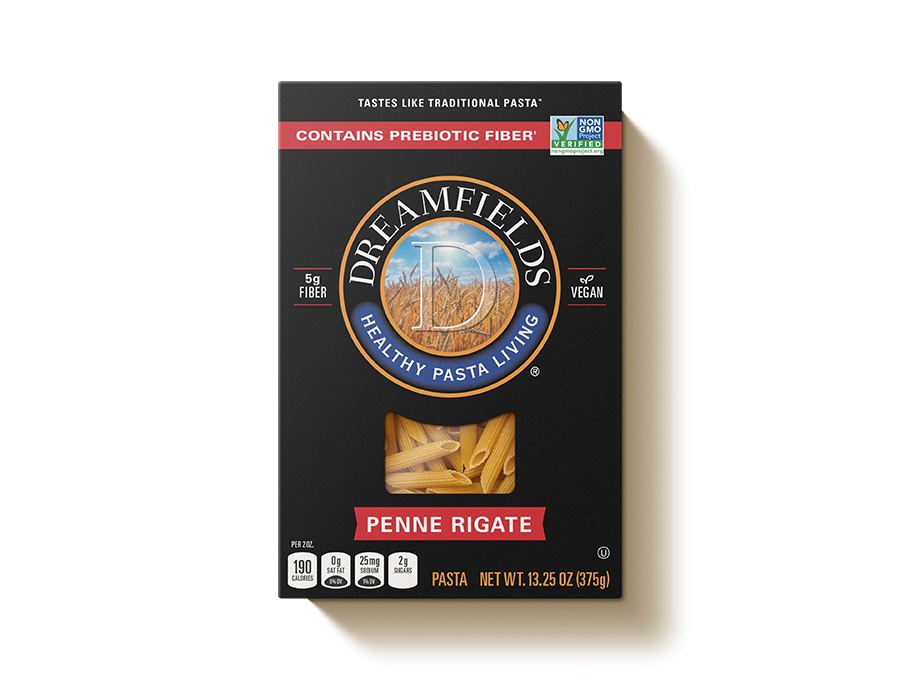 Ingredients
1 box Dreamfields Penne Rigate
2 cups sugar snap peas
2 cups green peas fresh or frozen
1/4 cup fresh lemon juice
2 teaspoons lemon zest
1/2 teaspoon salt
3 tablespoons olive oil
4 cups baby greens (arugula, spinach or a blend)
1/4 cup fresh herbs* chopped (optional) (see note)
lemon zest (optional)
Not vegan? You may prefer it with the following:
Parmesan cheese shaved (optional)
Directions
Cook pasta according to package directions, adding sugar snap and green peas during last 3 minutes of cooking; drain. Rinse pasta in cold water; drain again. Place in large bowl.
Meanwhile, combine lemon juice, zest and salt in small bowl. Whisk in oil. Toss with pasta and peas. Gently toss in greens and herbs, if using. Garnish with shaved Parmesan and additional zest, if desired.
Based on 6 Servings
Based on 12 Servings
165 Calories
4 g Fat
28 g Carbohydrates
6 g Protein
0 g Saturated Fat
0 mg Cholesterol
110 mg Sodium
5 g Dietary Fiber
Note: For herbs, use one or a combination of: chopped mint, thyme, chives, basil, parsley or other favorites.
Nutrition Facts
330 Calories
56g Carbohydrates
1g Saturated Fat
220mg Sodium
8g Fat
12g Protein
0mg Cholesterol
9g Dietary Fiber
Find Dreamfields Pasta near you.

Find Dreamfields at your favorite grocery and retail stores nationwide. Also available online.

Find a store