Elbows Recipes
Kickin' Chili Mac Pasta Skillet
Course

Main Dish

Servings

Makes 8 Servings

Prep Time

35 minutes

Cooking Time

20 minutes

Total Time

55 minutes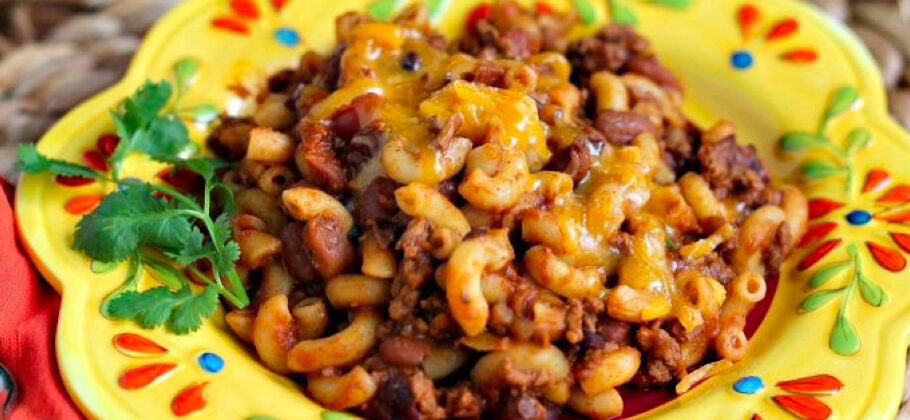 Made with
Dreamfields®
Elbows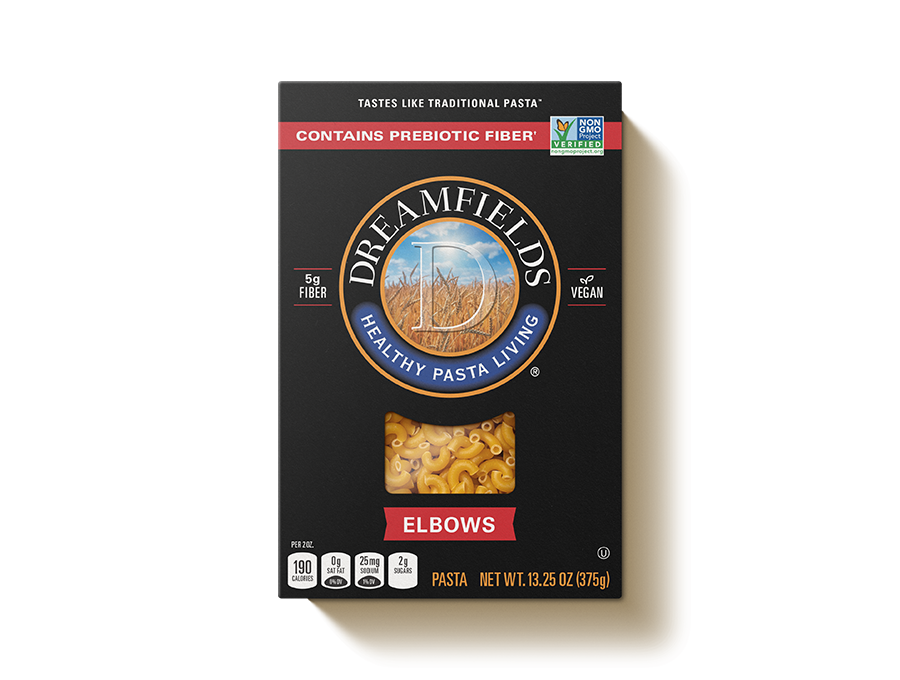 Ingredients
1 box Dreamfields Elbows
12 Roma tomatoes chopped, divided (1-3/4 pounds)
1 peach peeled, pitted and sliced
1 habanero pepper
1 tablespoon sugar
1/4 cup water
1 pound ground beef (90% lean)
1/4 cup onion diced
1 green chili pepper chopped
1 15 oz can black beans rinsed and drained
1 15 oz can chili beans
3 tablespoons chili powder
1 teaspoon cumin ground
2 tablespoons fresh cilantro chopped
Cheddar cheese shredded (optional)
Directions
Cook pasta according to package directions. Place pasta in large bowl; set aside.
Meanwhile, place two thirds of the chopped tomatoes, the peach slices, habanero pepper, sugar and water in blender or food processor container. Blend or process until smooth; set aside.
Heat medium skillet over medium heat until hot. Add ground beef, onion and chili pepper to skillet. Cook about 6 to 8 minutes or until beef is browned and cooked through, stirring occasionally, breaking beef into crumbles. Drain liquid if necessary.
Add remaining chopped tomatoes to skillet with beef; simmer 3 minutes, stirring occasionally. Add tomato-peach mixture, beans, chili powder and cumin. Increase heat to medium-high; cook 15 minutes, stirring frequently. Reduce heat; simmer 10 minutes.
Add beef mixture to pasta; stir to combine. Add cilantro; toss to combine. Sprinkle with cheese, if desired.
Nutrition Facts
380 Calories
60g Carbohydrates
0g Saturated Fat
360mg Sodium
7g Fat
24g Protein
35mg Cholesterol
12g Dietary Fiber
Find Dreamfields Pasta near you.

Find Dreamfields at your favorite grocery and retail stores nationwide. Also available online.

Find a store