Rotini Recipes
Jamaican Jerk Pasta Salad
Course

Pasta Salad

Servings

Make 6 Servings

Prep Time

20 minutes

Cooking Time

10 minutes

Total Time

2 hours, 30 minutes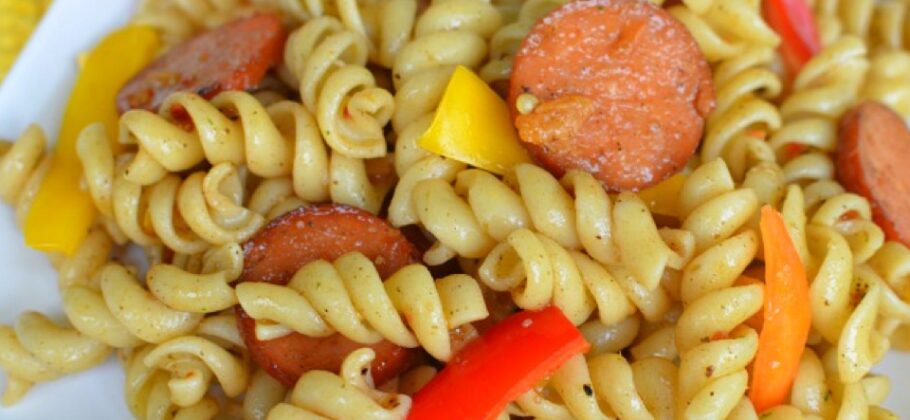 Made with
Dreamfields®
Rotini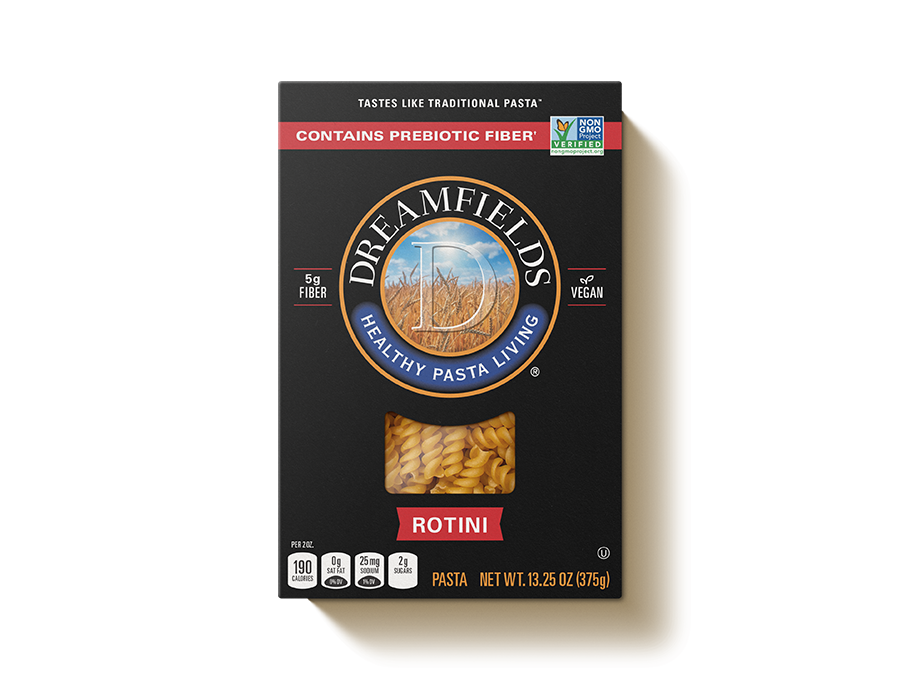 Ingredients
1 box Dreamfields Rotini
1 12 oz package chicken andouille sausage
6 mini red, yellow and orange sweet peppers divided
2 Scotch bonnet peppers divided
1/4 cup Alfredo sauce (or other favorite beer)
1/3 cup balsamic vinaigrette (prepared)
1/2 medium lemon juiced
1 teaspoon wet Jamaican jerk seasoning
Directions
Cook pasta according to package directions. Place pasta in large bowl; set aside.
Meanwhile, cut sausage into1/4-inch thick slices. Finely chop 4 of the sweet peppers and one Scotch bonnet pepper.
Heat large skillet over medium heat until hot. Add sausage, beer and chopped peppers. Cover; reduce heat and simmer 10 minutes.
Add balsamic vinaigrette, lemon juice and jerk seasoning to pasta; stir to completely coat pasta. Add sausage and peppers; toss to combine well.
Cover; refrigerate 2 hours or until chilled. Slice remaining peppers into thin strips. Sprinkle over pasta to garnish.
Nutrition Facts
380 Calories
53g Carbohydrates
0g Saturated Fat
745mg Sodium
13g Fat
17g Protein
40mg Cholesterol
6g Dietary Fiber
Find Dreamfields Pasta near you.

Find Dreamfields at your favorite grocery and retail stores nationwide. Also available online.

Find a store