Rotini Recipes
Healthy Green Curry Pineapple Rotini
Course

Main Dish

Servings

Makes 6 Servings

Prep Time

15 minutes

Cooking Time

35 minutes

Total Time

50 minutes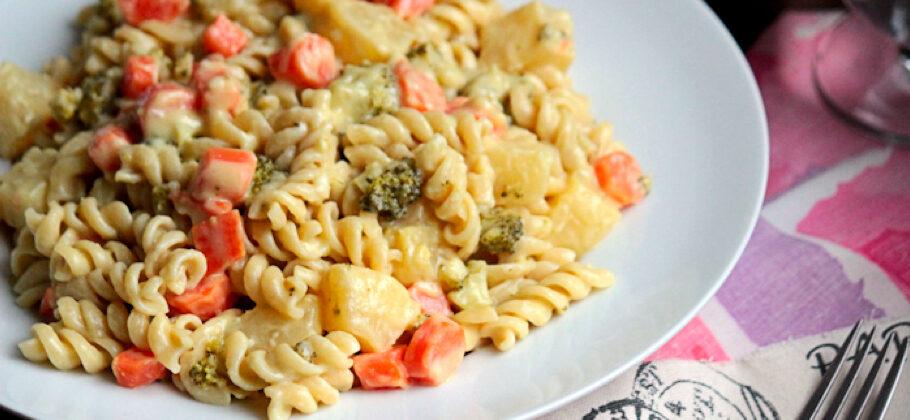 Made with
Dreamfields®
Rotini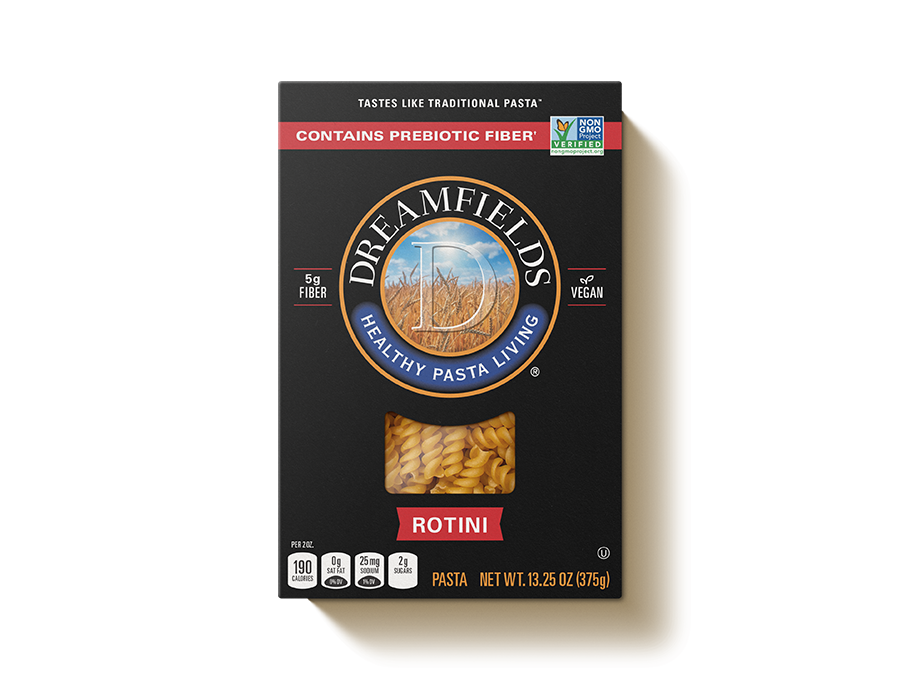 Ingredients
1 box Dreamfields Rotini
1 can pineapple chunks un-drained
3 carrots peeled and chopped
1 can unsweetened coconut milk
2 cups broccoli chopped
1 tablespoon garlic paste
1 teaspoon lemongrass paste * OR 2 pieces fresh lemongrass
2 tablespoons green curry paste
2 tablespoons cornstarch (or arrowroot) to thicken the sauce (optional)
Directions
Cook the Dreamfields Rotini according to the package directions. Once the pasta is cooked to al dente, drain and set aside.
In a large pot, heat the pineapple juice. Add the carrots and cook until tender.
Depending on the thickness of the carrots this could take anywhere from 5-10 minutes.
Once carrots are tender, add in the chopped broccoli and cook for 2-3 minutes.
Add in the pineapple chunks, stir and cook for about 2 minutes.
Add in garlic paste and lemongrass. Stir well. * If you use the whole lemongrass don't eat this! Just use it for flavor, remove before eating.
Add in the coconut milk and stir to combine.
Simmer on medium heat for 10 minutes.
Stir in green curry paste. Bring sauce to a boil and then reduce to a simmer. Cook for 10 minutes.
If you want the sauce to be thicker add in 1-2 tablespoons of cornstarch or arrowroot and stir, this sauce will thicken after it cools too.
Once the sauce is done, toss it with the pasta and serve immediately.
Nutrition Facts
310 Calories
35g Carbohydrates
12g Saturated Fat
244mg Sodium
15g Fat
11g Protein
0mg Cholesterol
9g Dietary Fiber
Find Dreamfields Pasta near you.

Find Dreamfields at your favorite grocery and retail stores nationwide. Also available online.

Find a store