Elbows Recipes
Healthier Mac & Cheese
Course

Side Dish

Servings

Makes 6 Servings

Prep Time

15 minutes

Cooking Time

8 minutes

Total Time

23 minutes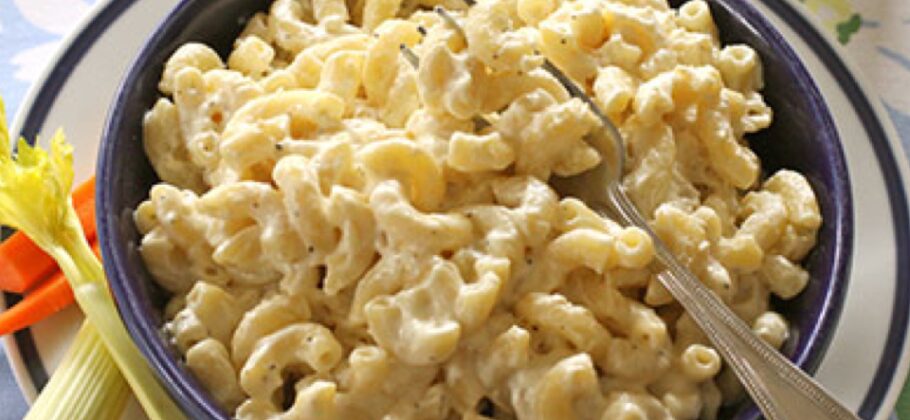 Made with
Dreamfields®
Elbows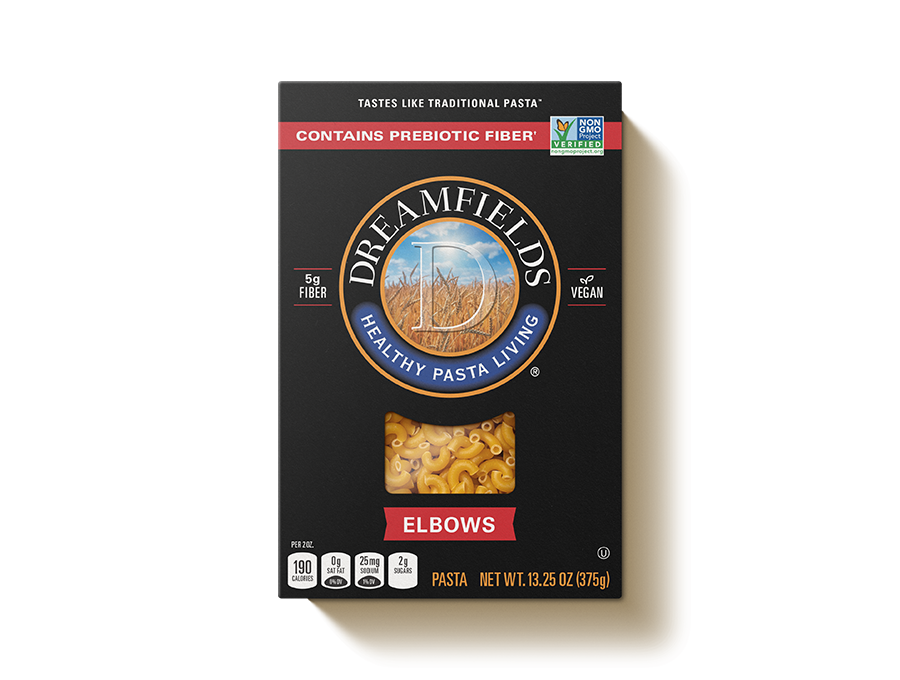 Ingredients
1 box Dreamfields Elbows
4 cloves garlic (medium), excess papery skin removed but not peeled
6 ounces Cabot Cabot Sharp Light Cheddar grated (about 1 1/2 cups)
1/2 cup Cabot Plain Greek-Style Yogurt or Lowfat Plain Greek yogurt
1/3 cup 2% milk
1 teaspoon Dijon mustard
1 teaspoon salt
1/2 teaspoon black pepper
Directions
In large pot, bring about 4 quarts water to boil; add elbows and garlic and cook for 8 minutes.
Drain pasta well in colander and return to pot.
Remove garlic cloves, slip from skins and mash into paste; scrape into bowl. Add cheese, yogurt, milk, mustard, salt and pepper; whisk together well. Stir into elbows.
If mixture has cooled, return pot to low heat and stir elbows just until warmed through (do not overheat or mixture will be less creamy). Serve immediately.
Nutrition Facts
320 Calories
48g Carbohydrates
4g Saturated Fat
420mg Sodium
8g Fat
18g Protein
20mg Cholesterol
6g Dietary Fiber
Find Dreamfields Pasta near you.

Find Dreamfields at your favorite grocery and retail stores nationwide. Also available online.

Find a store