Angel Hair Recipes
Hawaiian Islands Chicken Pasta
Course

Main Dish

Servings

Makes 8 Servings

Prep Time

10 minutes

Cooking Time

10 minutes

Total Time

20 minutes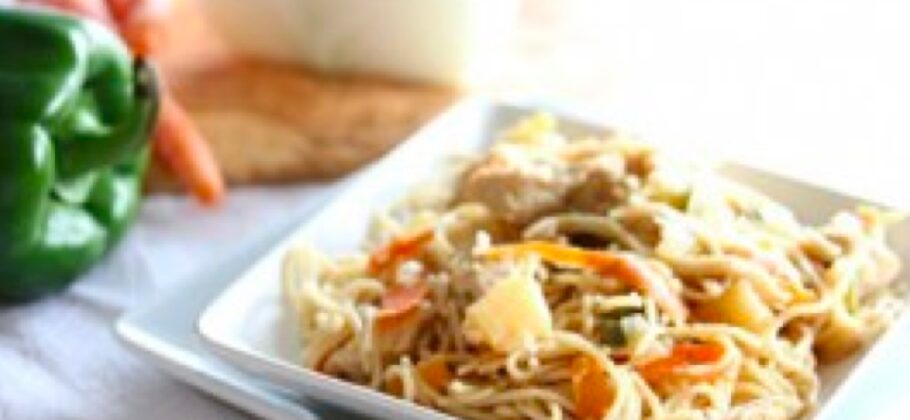 Made with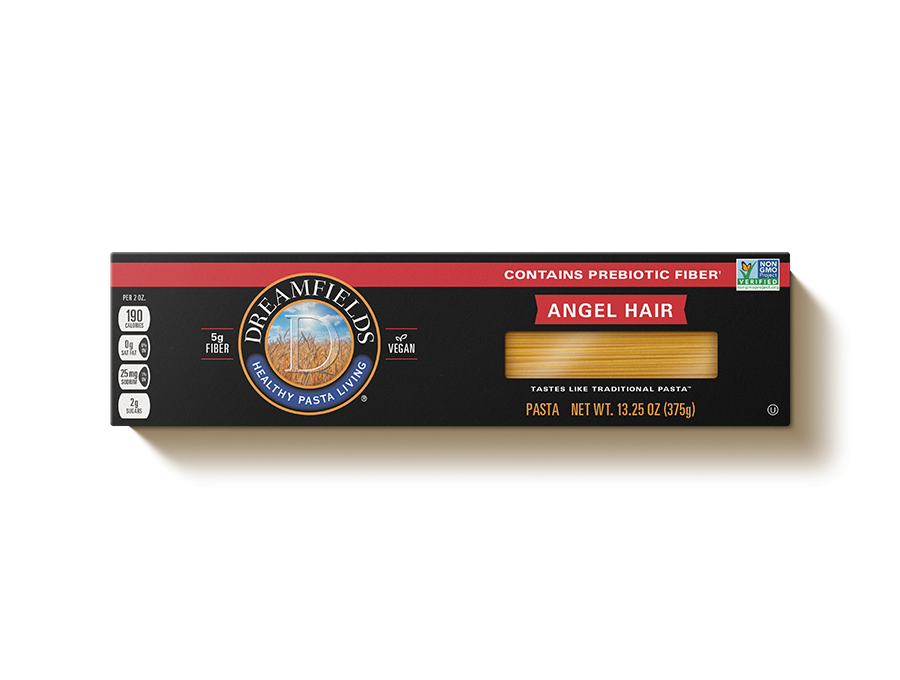 Dreamfields®
Angel Hair
Ingredients
1 pound Dreamfields Angel Hair Pasta
1.5 pounds chicken breast cut into bite sized pieces
1 tablespoon sesame oil
1 tablespoon garlic powder
2 teaspoons ground ginger
1/2 teaspoon poppy seeds
1 medium sweet onion diced
1 green pepper chopped
3 carrots thinly sliced
1 20 oz can pineapple chunks reserve the juice
1-1/2 tablespoons cornstarch
1/4 cup low-sodium soy sauce
salt and pepper to taste
Directions
Place water on to prepare pasta. While water is heating, brown chicken pieces in a large stir fry pan or wok in a tablespoon of oil. As you sauté, add sesame oil, garlic powder, ginger, poppy seeds, and salt and pepper.
Add pasta to boiling water and prepare according to box directions.
Once chicken has lightly browned, add onion, green pepper, carrots, pineapple chunks, and 1/4 cup pineapple juice. Stirfry until vegetables are tender, about 8 minutes.
While vegetables are cooking, combine 1/2 cup pineapple juice, cornstarch, and soy sauce. Whisk until smooth.
Once pasta is finished cooking, add noodles to stirfry pan and top with the pineapple/soy sauce. Stir in pan for one minute; serve hot.
Nutrition Facts
264 Calories
58g Carbohydrates
1g Saturated Fat
630mg Sodium
5g Fat
27g Protein
50mg Cholesterol
7g Dietary Fiber
Find Dreamfields Pasta near you.

Find Dreamfields at your favorite grocery and retail stores nationwide. Also available online.

Find a store