Spaghetti Recipes
Hatch Pesto Spaghetti And Zoodles With Chicken
Course

Main Dish

Servings

Makes 6 Servings

Prep Time

30 minutes

Cooking Time

9 minutes

Total Time

39 minutes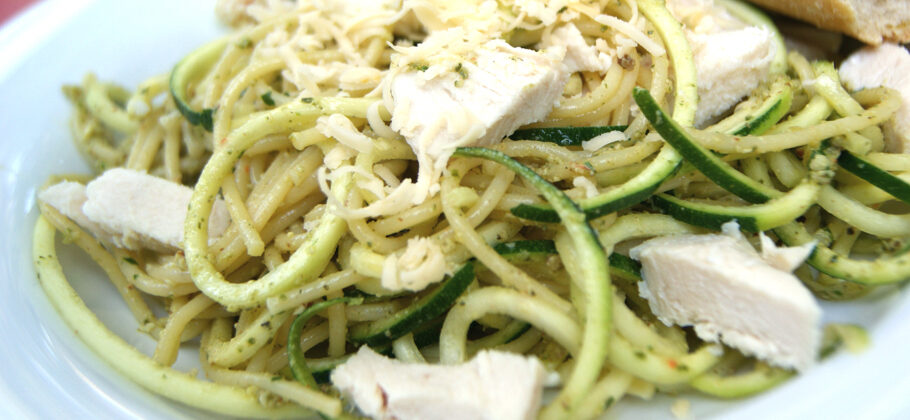 Made with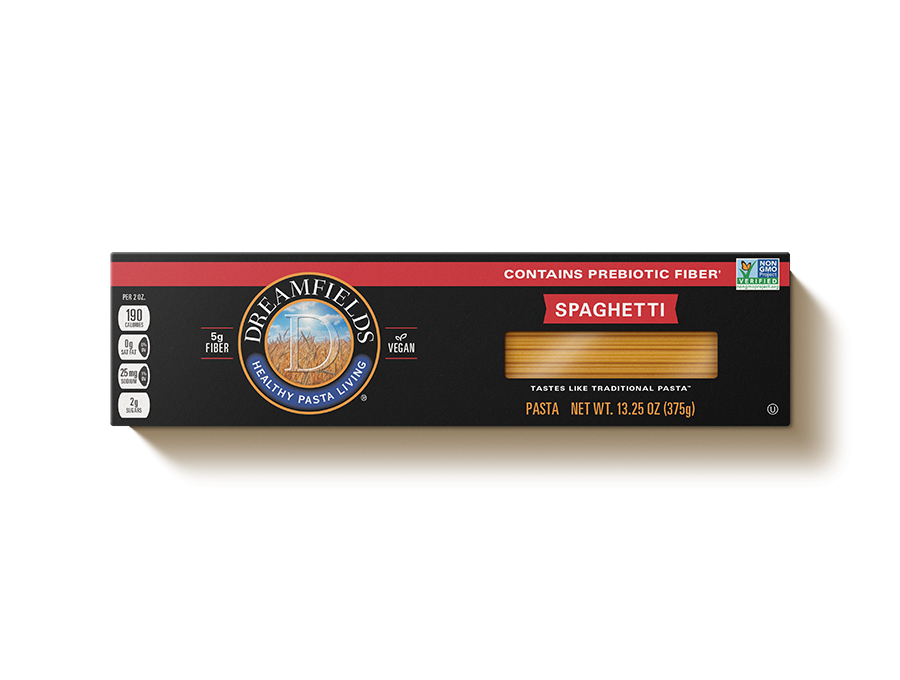 Dreamfields®
Spaghetti
Ingredients
1 box Dreamfields Spaghetti
4 cups vegetable broth (low sodium, fat free)
1 tablespoon extra virgin olive oil
4 roasted Hatch chiles (mild to hot, according to taste)
1/2 cup pesto (prepared)
2 medium zucchinis spiraled into noodles
12 ounces chicken breast (pre-cooked, diced)
1/2 cup Hatch Chile Monterey Jack cheese shredded
Directions
Cook pasta according to package directions using 3 quarts water and the vegetable broth. Place pasta in large bowl. Add olive oil to pasta; toss to combine.
Remove veins and seeds from chiles. Add chiles and prepared pesto to food processor. Pulse until blended; set aside.
Add zucchini noodles to pasta, then add chicken; toss to combine. Add half of pesto to pasta; toss to combine. Adding more to taste, one tablespoon at a time, until desired level of flavor is reached.
Transfer to bowls and serve topped with shredded Hatch Chile Monterey Jack cheese.
Nutrition Facts
420 Calories
43g Carbohydrates
0g Saturated Fat
460mg Sodium
15g Fat
28g Protein
55mg Cholesterol
6g Dietary Fiber
Find Dreamfields Pasta near you.

Find Dreamfields at your favorite grocery and retail stores nationwide. Also available online.

Find a store