Penne Rigate Recipes
Grilled Summertime Veggies with Pasta
Course

Main Dish

Servings

Makes 6 Servings

Prep Time

25 minutes

Cooking Time

20 minutes

Total Time

45 minutes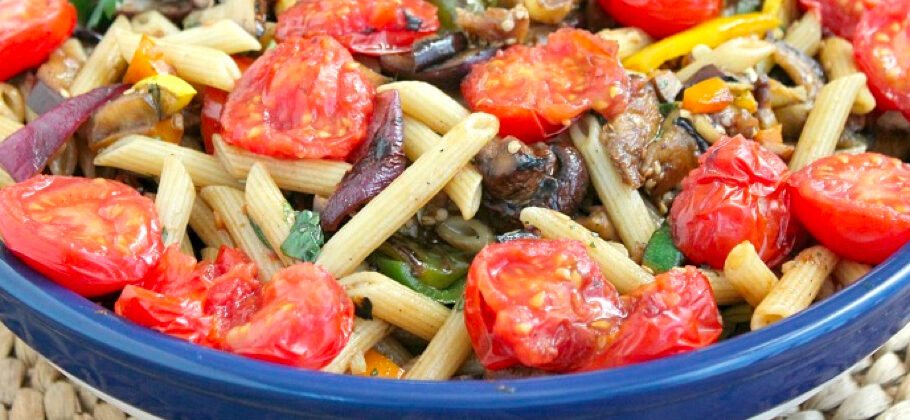 Made with
Dreamfields®
Penne Rigate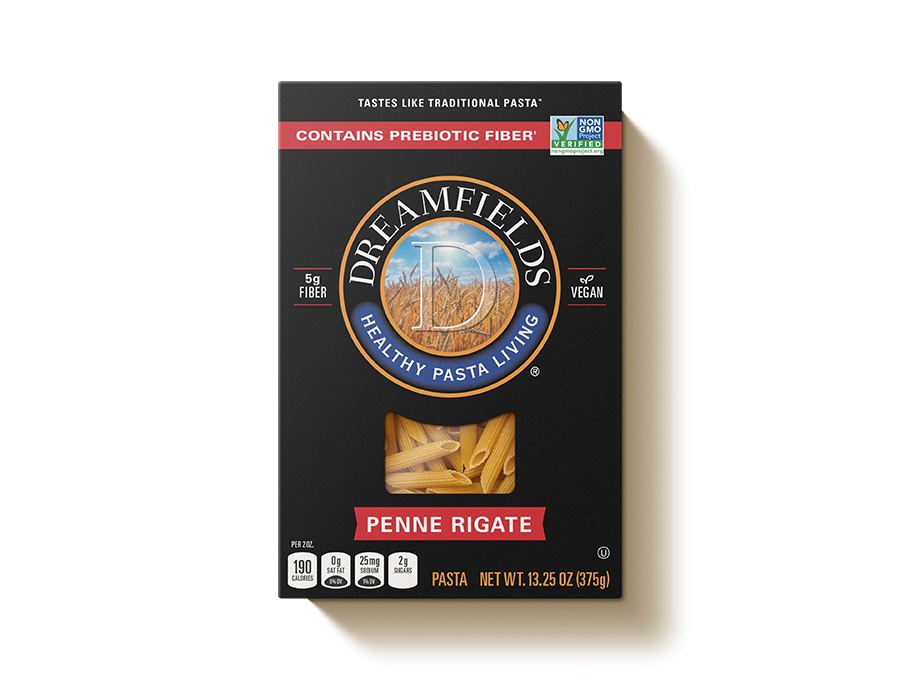 Ingredients
1 box Dreamfields Penne Rigate
1/2 cup olive oil
1/4 cup balsamic vinegar
2 tablespoons honey
1 teaspoon pepper
1/2 teaspoon salt
1 zucchini sliced into 1/2-inch thick pieces
1 eggplant sliced into 1/2-inch thick pieces
1 yellow squash sliced into 1/2-inch thick pieces
3 bell peppers (use different colors) cut into 6 lengthwise strips
3 green chili peppers
1 red onion cut into wedges
5 cloves garlic
8 ounces fresh baby Portobello
1 pound cocktail tomatoes halved
1 tablespoon fresh basil chopped
1 teaspoon fresh oregano chopped
1/2 teaspoon fresh rosemary chopped
Directions
Cook pasta according to package directions. Place pasta in large bowl; set aside.
Meanwhile, in medium bowl, whisk together olive oil, balsamic vinegar, honey, pepper and salt. Divide marinade evenly between two gallon-sized zip-top plastic bags. Add equal amounts of vegetables to each bag. Seal; marinate in refrigerator 1 hour.
Remove vegetables from bags. Transfer remaining marinade to medium bowl. Stir basil, oregano and rosemary into marinade. Add salt and pepper, as desired; set aside.
Preheat grill to medium. Place vegetables in batches on grilling tray coated with cooking spray; place grilling tray on grill rack. Grill 5 to 7 minutes on each side or until veggies are tender. Transfer cooked vegetables to cutting board. Cut all vegetables (except tomatoes) into bite-sized pieces. Add all vegetables including tomatoes to bowl with pasta. Drizzle with remaining marinade; toss to combine. Serve warm or at room temperature.
Nutrition Facts
490 Calories
73g Carbohydrates
0g Saturated Fat
230mg Sodium
20g Fat
13g Protein
0mg Cholesterol
12g Dietary Fiber
Find Dreamfields Pasta near you.

Find Dreamfields at your favorite grocery and retail stores nationwide. Also available online.

Find a store