Spaghetti Recipes
Green Noodle Bowl
Course

Main Dish

Servings

Makes 6 Servings

Prep Time

20 Minutes

Cooking Time

15 Minutes

Total Time

35 Minutes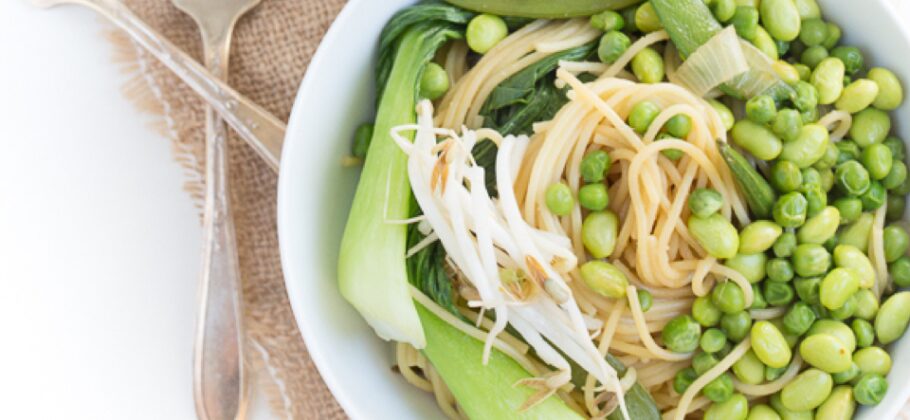 Made with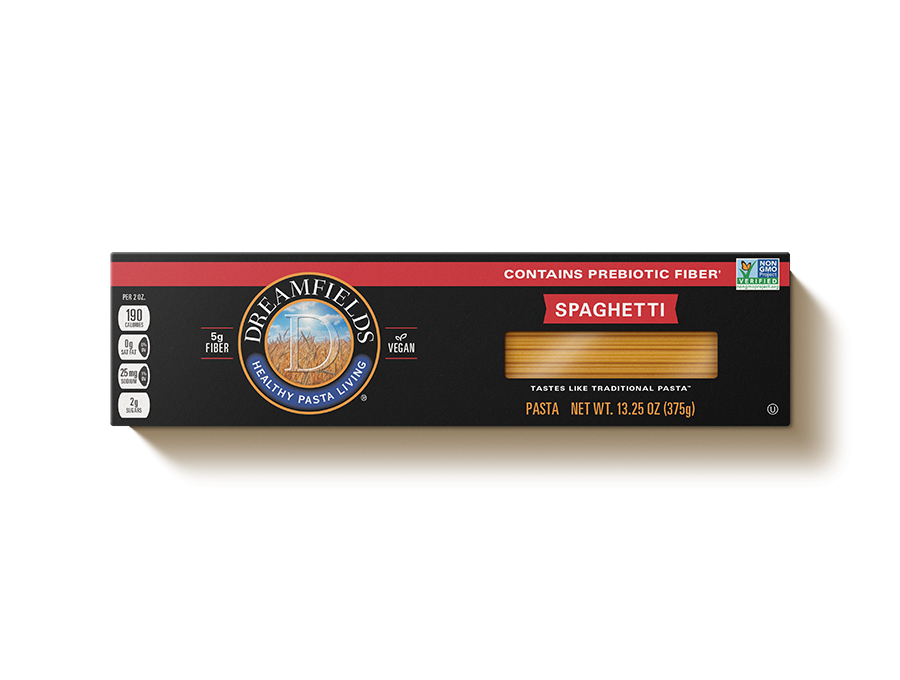 Dreamfields®
Spaghetti
Ingredients
1 box Dreamfields Spaghetti
1 pound green peas fresh or frozen
1 pound edamame shelled
1 tablespoon olive oil
3/4 pound sugar snap peas
1 head baby bok choy rinsed and separated
1 onion thinly sliced
2 tablespoons soy sauce
2 tablespoons maple syrup
1 inch fresh ginger peeled
2 cloves garlic peeled
dash crushed red pepper flakes
mung bean sprouts (optional)
sriracha sauce (optional)
Directions
Prepare pasta according to package directions, adding green peas and edamame during last 5 minutes of cooking. Reserve 1/2 cup cooking liquid before draining. Return pasta and vegetables to pan; set aside.
Meanwhile, heat olive oil in large skillet over medium heat. Cook sugar snap peas, baby bok choy and onion 3 to 5 minutes or until crisp-tender, stirring frequently. Remove from heat.
For sauce, place soy sauce, syrup, ginger, garlic and red pepper flakes in food processor or blender; add reserved pasta cooking liquid and process until combined.
Add sauce and sautéed vegetables to pasta; toss to combine. Garnish each serving with bean sprouts and Sriracha, if desired.
Nutrition Facts
460 Calories
79g Carbohydrates
1g Saturated Fat
310mg Sodium
7g Fat
24g Protein
0mg Cholesterol
17g Dietary Fiber
Find Dreamfields Pasta near you.

Find Dreamfields at your favorite grocery and retail stores nationwide. Also available online.

Find a store