Spaghetti Recipes
Green Goddess Pasta
Course

Side Dish

Servings

Makes 4 Servings

Prep Time

15 minutes

Cooking Time

15 minutes

Total Time

30 minutes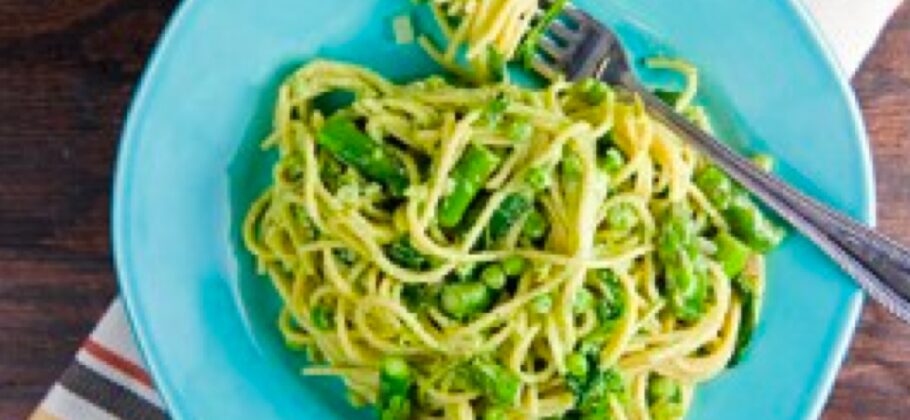 Made with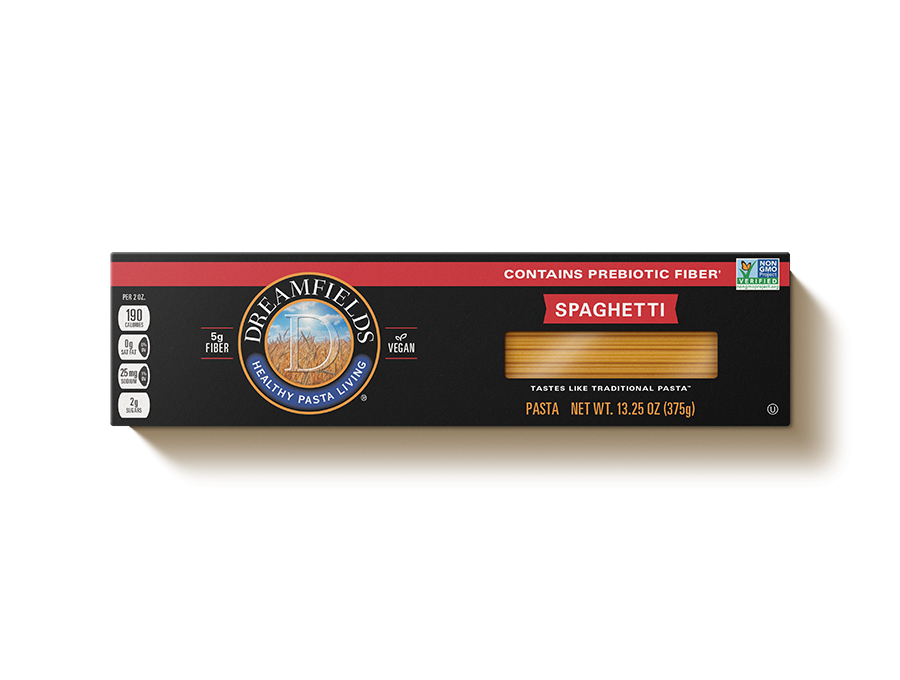 Dreamfields®
Spaghetti
Ingredients
1/2 box Dreamfields Spaghetti
1 bunch asparagus trimmed and cut into 1-inch pieces
1/2 avocado
1/2 clove garlic chopped
1/2 lemon juiced
1/2 lime juiced
1 sprig fresh parsley chopped
1 sprig fresh cilantro chopped
1 sprig fresh tarragon chopped
6 leaves fresh basil chopped
1/4 cup reduced fat sour cream
3 tablespoons olive oil divided
1 shallot minced
1 cup frozen peas thawed
2 cups arugula
salt and pepper
Directions
Cook pasta according to package directions adding asparagus during last 4 minutes of cooking. Place pasta and asparagus in large bowl; set aside.
Meanwhile, prepare the sauce: Add the avocado, 2 tablespoons of olive oil, garlic, lemon juice, lime juice, and fresh herbs to food processor or blender. Process until smooth. Transfer to a small bowl; stir in sour cream. Set aside.
Heat remaining tablespoon of olive oil in a large pan over medium heat. Add the shallot; cook 2 to 3 minutes, or until soft. Add peas and arugula; cook 2 to 3 minutes, or until the arugula is wilted. Remove from heat; add sauce, spaghetti and asparagus. Toss to combine; season with salt and pepper.
Nutrition Facts
270 Calories
22g Carbohydrates
3g Saturated Fat
75mg Sodium
17g Fat
10g Protein
6mg Cholesterol
9g Dietary Fiber
Find Dreamfields Pasta near you.

Find Dreamfields at your favorite grocery and retail stores nationwide. Also available online.

Find a store