Rotini Recipes
Garden Fresh Pasta Salad With Cilantro-Lime Drizzle
Course

Pasta Salad

Servings

Makes 6 Servings

Prep Time

20 minutes

Cooking Time

10 minutes

Total Time

30 minutes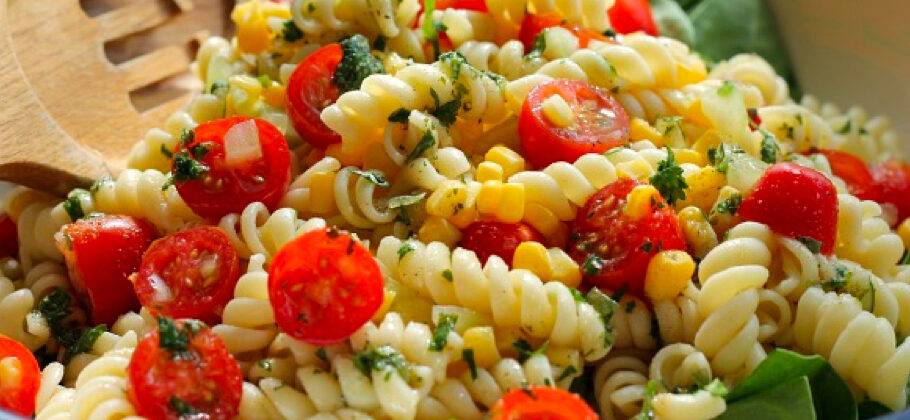 Made with
Dreamfields®
Rotini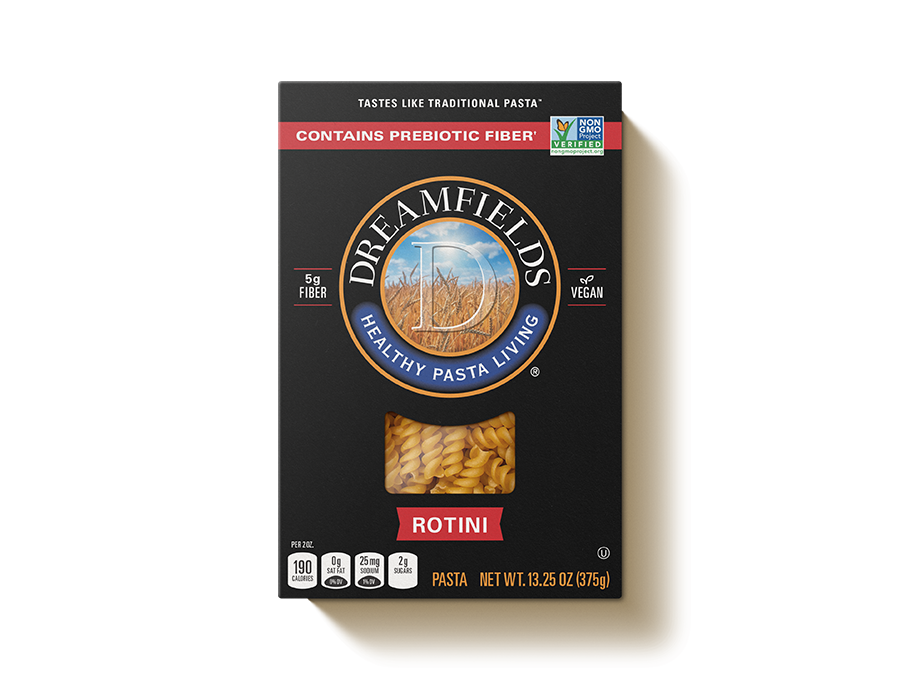 Ingredients
1 box Dreamfields Rotini
1 10 oz package spinach greens
2 cups fresh sweet corn cooked
1 pint grape tomatoes halved
1 cucumber peeled and diced
CILANTRO-LIME DRESSING:
1/4 cup lime juice freshly squeezed (about 2 limes)
2 tablespoons olive oil
1 tablespoon sugar
1 tablespoon fresh cilantro chopped
1/2 teaspoon garlic powder
1/4 teaspoon salt
1/4 teaspoon cumin ground
1/4 teaspoon pepper
Directions
Cook pasta according to package directions. Place pasta in large bowl.
Add corn, tomatoes and cucumber to pasta; toss to mix.
For dressing, place lime juice, olive oil, sugar, cilantro, garlic powder, salt, cumin and pepper into blender container. Process until blended; set aside.
Line bottom of serving bowls with fresh spinach greens. Spoon pasta mixture over greens. Just before serving, drizzle with the cilantro-lime dressing. Serve immediately.
Based on 6 Servings
Based on 12 Servings
165 Calories
4 g Fat
32 g Carbohydrates
6 g Protein
0 mg Cholesterol
80 mg Sodium
5 g Dietary Fiber
Nutrition Facts
330 Calories
63g Carbohydrates
0g Saturated Fat
160mg Sodium
7g Fat
12g Protein
0mg Cholesterol
9g Dietary Fiber
Find Dreamfields Pasta near you.

Find Dreamfields at your favorite grocery and retail stores nationwide. Also available online.

Find a store