Lasagna Recipes
Festive Lasagna Roll-Ups
Course

Main Dish

Servings

Makes 8 Servings

Prep Time

30 minutes

Cooking Time

60 minutes

Total Time

90 minutes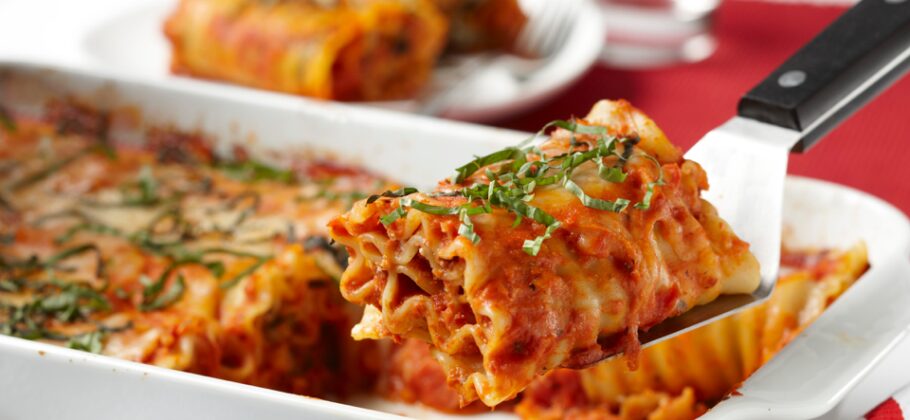 From the kitchen of Dreamfields Pasta

Made with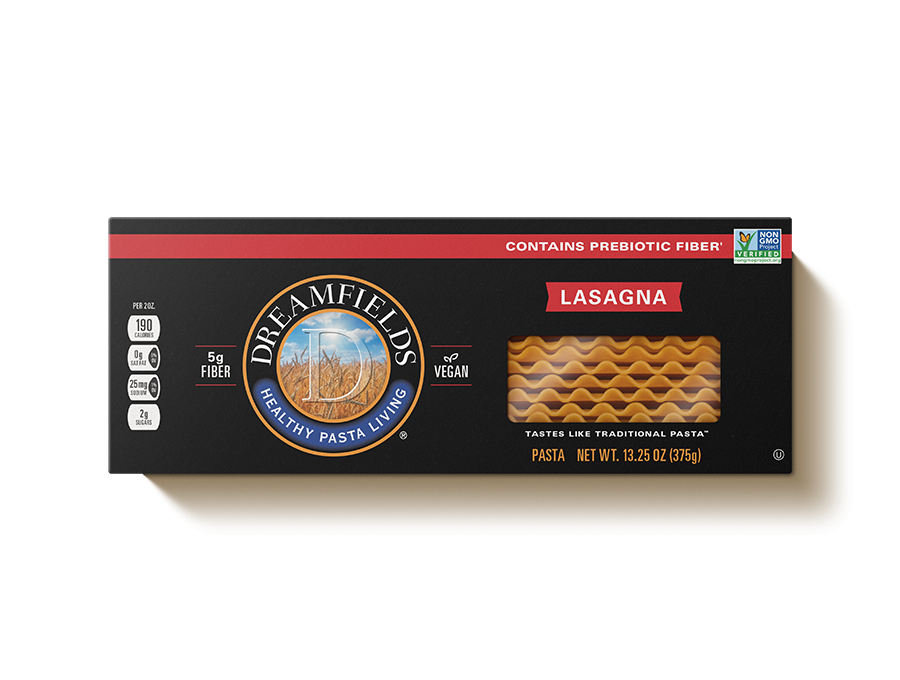 Dreamfields®
Lasagna
Ingredients
16 Dreamfields Lasagna Noodles
4 cups prepared marinara sauce (32 ounces)
1 cup light Alfredo sauce prepared, refrigerated
2 tablespoons olive oil
1 tablespoon garlic minced
1 tablespoon red onion finely chopped
1-1/2 cups mushrooms thinly sliced
9 ounces fresh spinach leaves chopped
1 tablespoon fresh parsley chopped
1 tablespoon fresh basil chopped
1/3 cup dry red wine (or chicken broth)
15 ounces part-skim ricotta cheese
1 cup part-skim mozzarella cheese finely shredded
1/2 cup Parmesan cheese grated
fresh basil leaves cut into strips (optional)
salt and pepper
Directions
Cook pasta according to package directions; drain. Rinse with cold water; drain again. Set aside.
In medium bowl, stir together marinara and Alfredo sauces until uniform in color. Set aside.
Heat olive oil in large nonstick pan over medium-high heat until hot. Add garlic and onion; cook 1 minute until soft. Add mushrooms, spinach, herbs and wine. Season with salt and pepper, as desired. Cook 5 minutes, stirring frequently. Remove from heat.
Spray 9 x 13 x 2-inch and 9 x 9-inch baking dishes with nonstick cooking spray. Spread 1 cup of sauce in bottom of 9 x 13-inch dish and 1/2 cup in 9 x 9-inch dish.
Lay noodles on cutting board or counter top; pat dry. Spread 1 tablespoon of ricotta cheese evenly over each noodle. Next, spread 1-1/2 tablespoons of sauce, then 1-1/2 tablespoons of spinach mixture uniformly over each lasagna noodle. Roll lasagna noodle gently but firmly. Place lasagna rolls in baking dishes seam-side down (10 lasagna rolls will fit in 9 x 13 dish and 6 in 9 x 9 dish). Pour 3/4 cup sauce over the top of 9 x 13 dish and 1/2 cup over 9 x 9 dish. Top with mozzarella and Parmesan cheeses. Cover with foil. Bake in preheated 375°F oven 45 minutes. Remove foil; continue baking 10 minutes, until browned and bubbly. Remove from oven; let stand 10 minutes before serving.
Garnish with additional fresh basil, if desired.
Nutrition Facts
535 Calories
66g Carbohydrates
9g Saturated Fat
944mg Sodium
20g Fat
25g Protein
41mg Cholesterol
9g Dietary Fiber
Find Dreamfields Pasta near you.

Find Dreamfields at your favorite grocery and retail stores nationwide. Also available online.

Find a store