Elbows Recipes
Elbows with Prosciutto, Olives and Marinara
Course

Main Dish

Servings

Makes 6 Servings

Prep Time

10 minutes

Cooking Time

20 minutes

Total Time

30 minutes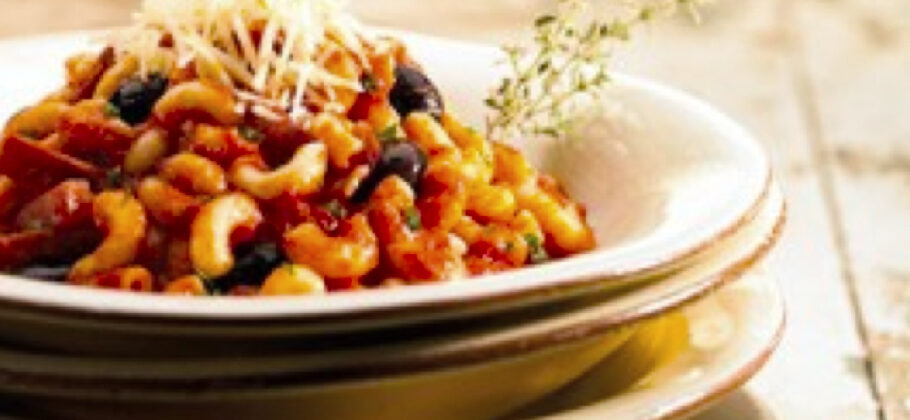 Made with
Dreamfields®
Elbows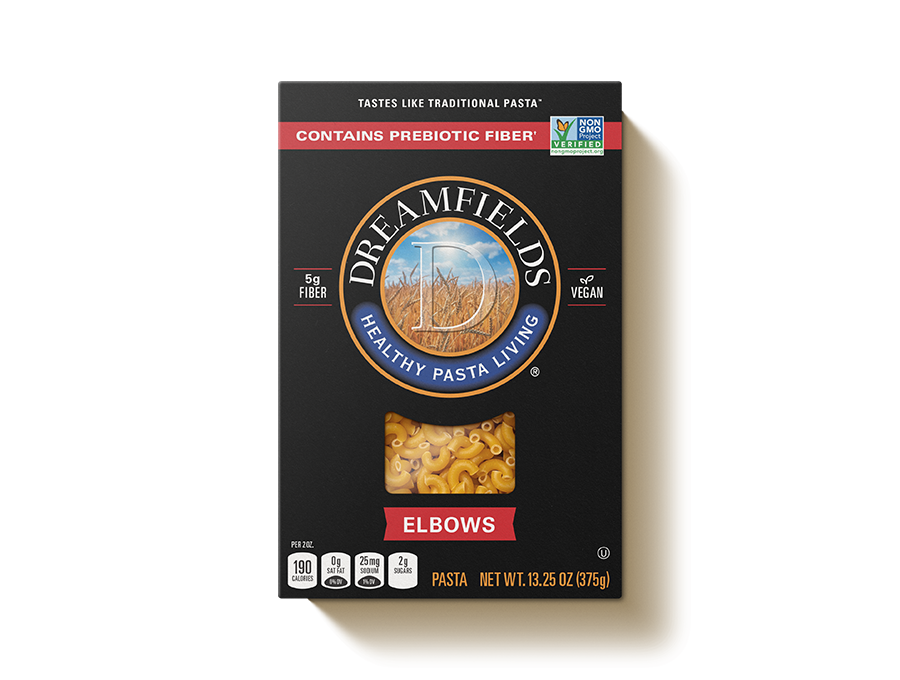 Ingredients
1 box Dreamfields Elbows
1 tablespoon olive oil
1/2 cup red onion chopped
3 ounces prosciutto (or cooked ham) cut into thin strips
1 26 oz jar marinara sauce
1/4 cup fresh parsley
2 tablespoons Kalamata olives pitted, halved
1/4 cup Parmesan cheese freshly grated
Directions
Heat oil in large skillet over medium heat. Add onion and prosciutto; cook 5 minutes or until onion is tender, stirring frequently. Stir in marinara sauce, parsley and olives. Simmer, uncovered, 20 minutes, stirring occasionally.
Meanwhile, cook pasta according to package directions; drain and return to pan. Add sauce; toss. Serve with Parmesan cheese.
Note: Make chopping easy by using a kitchen scissors. Chop everything from snipping herbs, slicing ham and cutting olives in half.
Nutrition Facts
388 Calories
65g Carbohydrates
3g Saturated Fat
884mg Sodium
17g Fat
10g Protein
19mg Cholesterol
9g Dietary Fiber
Find Dreamfields Pasta near you.

Find Dreamfields at your favorite grocery and retail stores nationwide. Also available online.

Find a store