Elbows Recipes
Elbows with Garlic Cream Sauce, Sun-Dried Tomatoes and Basil
Course

Pasta Salad

Servings

Makes 4 Servings

Prep Time

10 minutes

Cooking Time

20 minutes

Total Time

30 minutes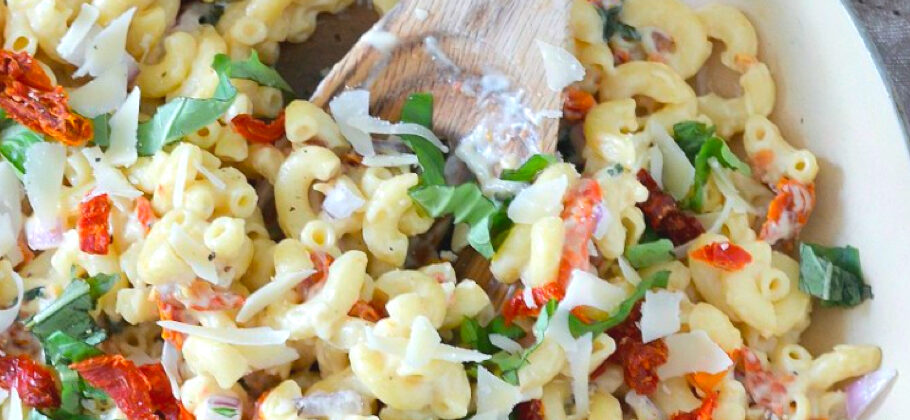 Made with
Dreamfields®
Elbows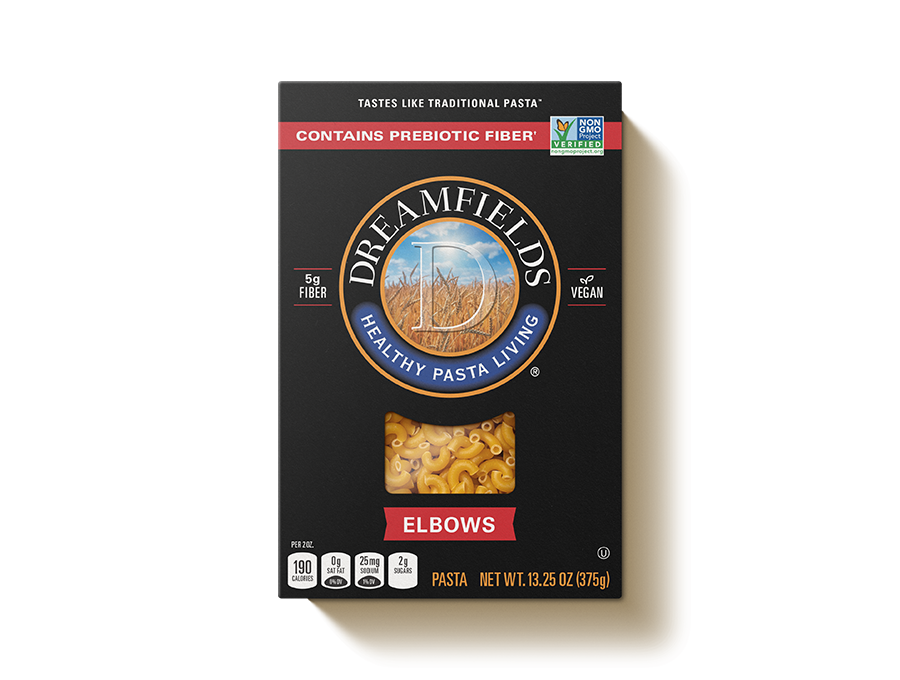 Ingredients
2 cups Dreamfields Elbows
1 tablespoon unsalted butter
1/4 cup red onion diced
4 cloves garlic minced
2 tablespoons all-purpose flour
1 cup 2% milk
1/2 cup Parmesan cheese grated
1/2 cup low-sodium chicken broth
1/3 cup sun-dried tomatoes julienne cut, not packed in oil, divided
1/3 cup fresh basil chopped, divided
salt and pepper to taste
Directions
Cook pasta according to package directions.
Meanwhile, heat butter in large deep skillet over medium heat until melted. Add onion; cook 5 minutes or until tender, stirring occasionally. Add garlic to skillet; cook 1 minute or until fragrant, stirring frequently. Stir in flour; cook and stir 1 minute or until flour is dissolved and mixture is smooth and paste-like. Gradually whisk in milk, about 2 tablespoons at a time, until sauce thickens.
Stir in Parmesan cheese until well combined. Stir in chicken broth. Reduce heat; simmer 5 minutes, stirring occasionally. Season with salt and pepper, as desired. Remove from heat.
Add pasta to skillet; toss to combine. Stir in 1/4 cup of the tomatoes and 1/4 cup of the basil. Season with salt and pepper, as desired. Top with remaining tomatoes and basil; serve immediately.
Nutrition Facts
340 Calories
52g Carbohydrates
0g Saturated Fat
280mg Sodium
9g Fat
16g Protein
25mg Cholesterol
6g Dietary Fiber
Find Dreamfields Pasta near you.

Find Dreamfields at your favorite grocery and retail stores nationwide. Also available online.

Find a store