Penne Rigate Recipes
Easy Pantry Tuna Penne
Course

Main Dish

Servings

Makes 6 Servings

Prep Time

20 minutes

Cooking Time

10 minutes

Total Time

30 minutes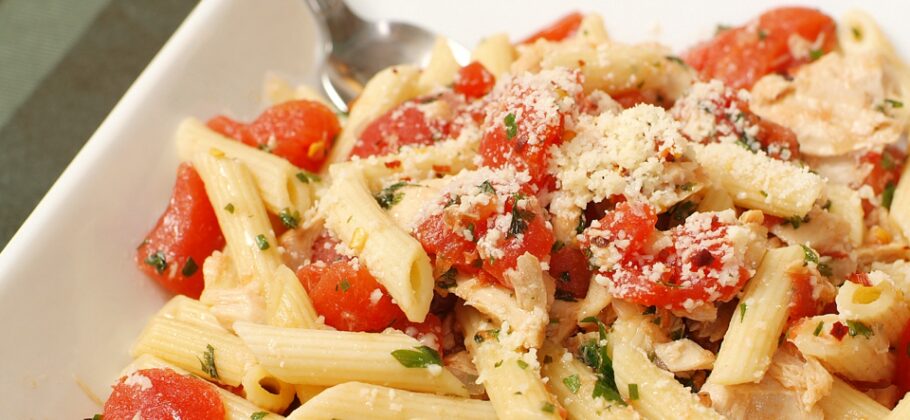 Made with
Dreamfields®
Penne Rigate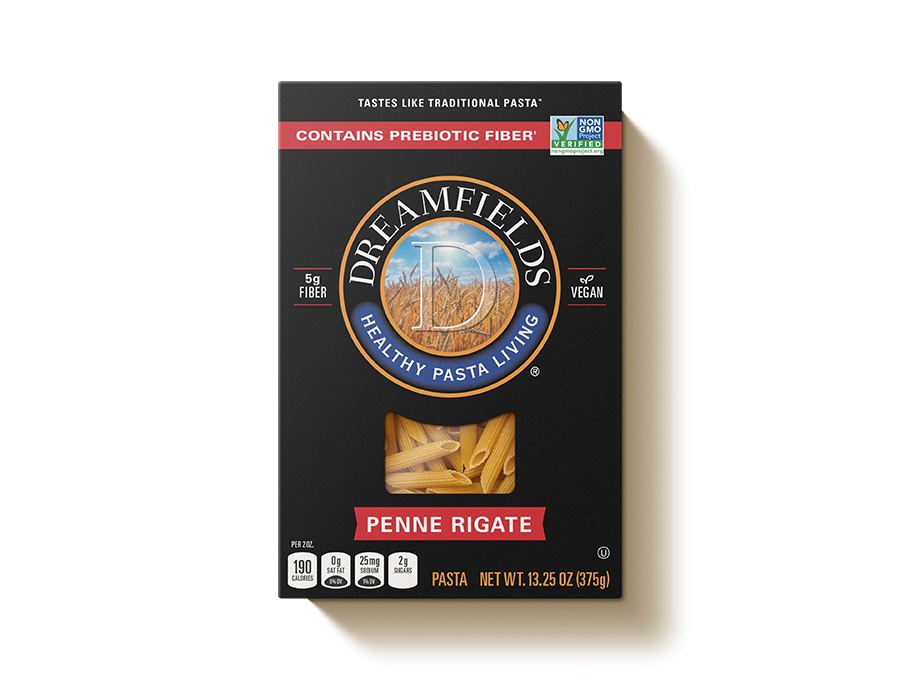 Ingredients
1 box Dreamfields Penne Rigate
1-1/2 tablespoons olive oil
1 small onion chopped
3 cloves garlic minced
1 14.5 oz can crushed tomatoes in juice
1-1/2 tablespoons fresh parsley chopped
1 tablespoon fresh lemon juice
1 tablespoon capers drained (optional)
1/4-1/2 teaspoon crushed red pepper flakes
2 5 oz cans water-packed tuna drained
Directions
Cook pasta according to package directions. Drain and return to pan.
Meanwhile, heat oil in large skillet over medium heat. Add onion and garlic; cook 1 to 2 minutes until onion becomes translucent, stirring constantly (watch carefully so garlic does not burn). Stir in tomatoes with juice, parsley, lemon juice and capers. Cook 1 minute; add red pepper flakes to taste.
Reduce heat to medium-low; cook 3 to 5 minutes to thicken sauce, stirring frequently. Gently stir in tuna; heat through.
Add pasta to sauce. Stir gently to coat.
Serving Note: If you prefer, divide the pasta among 6 plates, then top with sauce.
Nutrition Facts
312 Calories
53g Carbohydrates
1g Saturated Fat
248mg Sodium
6g Fat
19g Protein
16mg Cholesterol
7g Dietary Fiber
Find Dreamfields Pasta near you.

Find Dreamfields at your favorite grocery and retail stores nationwide. Also available online.

Find a store