Linguine Recipes
Easy Pantry Clam Linguine*
Course

Main Dish

Servings

Makes 6 Servings

Prep Time

10 minutes (approximate)

Cooking Time

15 minutes (approximate)

Total Time

25 minutes (approximate)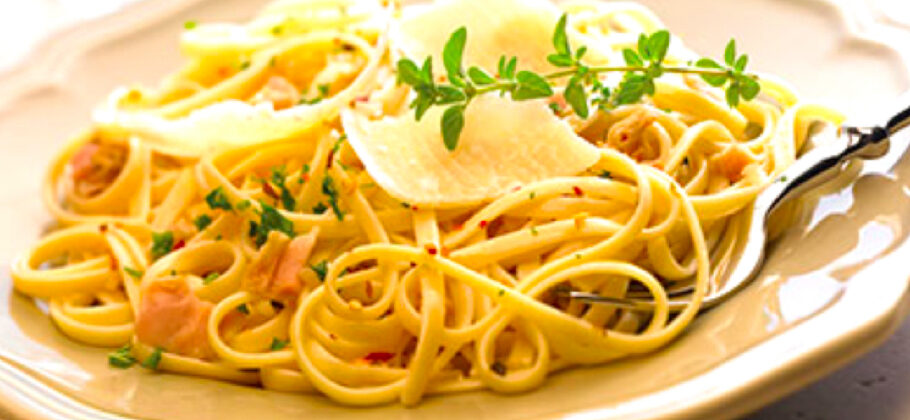 *Photograph, Prep Time, Cooking Time and Nutritional Facts are based on original website recipe and are approximate for this Pantry Recipe.
Original Recipe: Easy Clam Linguine
Made with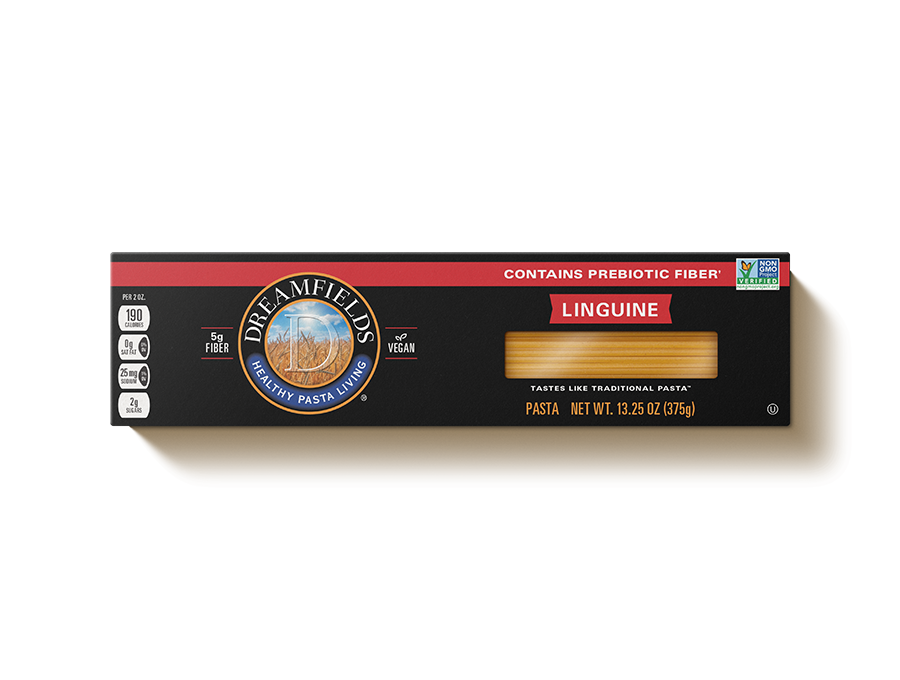 Dreamfields®
Linguine
Ingredients
1 box Dreamfields® Linguine
1 tablespoon olive oil
1 1/2 teaspoons jarred minced garlic
1/2 cup dry white wine
2 (6.5 oz) cans clams minced, undrained
1/4 teaspoon (or more to taste) crushed red pepper flakes
2 teaspoons dried parsley (optional)
2 (6.5 oz) cans clams minced, undrained
Directions
Prepare pasta according to package directions, reserving 1/2 of pasta water before draining. Set aside.
Meanwhile, heat oil in medium skillet over medium heat. Add garlic; cook 1 minute. Add wine, crushed red pepper, and parsley. Increase heat to high and cook 2 minutes. Turn off heat; stir in clams and all juices.
Add pasta to skillet with clam mixture; toss gently. Add reserved pasta water one tablespoon at a time, as needed, to coat pasta evenly. Season to taste with salt and additional red pepper flakes, as desired. Serve immediately.
Nutrition Facts
312 Calories
49g Carbohydrates
4g Saturated Fat
99mg Sodium
4g Fat
21g Protein
33mg Cholesterol
5g Dietary Fiber
Find Dreamfields Pasta near you.

Find Dreamfields at your favorite grocery and retail stores nationwide. Also available online.

Find a store