Penne Rigate Recipes
Easy Chicken Parm Soup
Course

Main Dish

Servings

Makes 6 Servings

Prep Time

15 minutes

Cooking Time

15 Minutes

Total Time

30 Minutes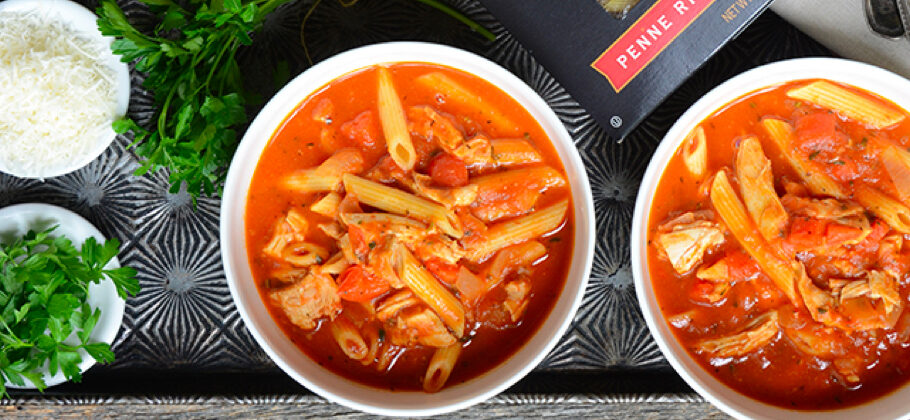 Made with
Dreamfields®
Penne Rigate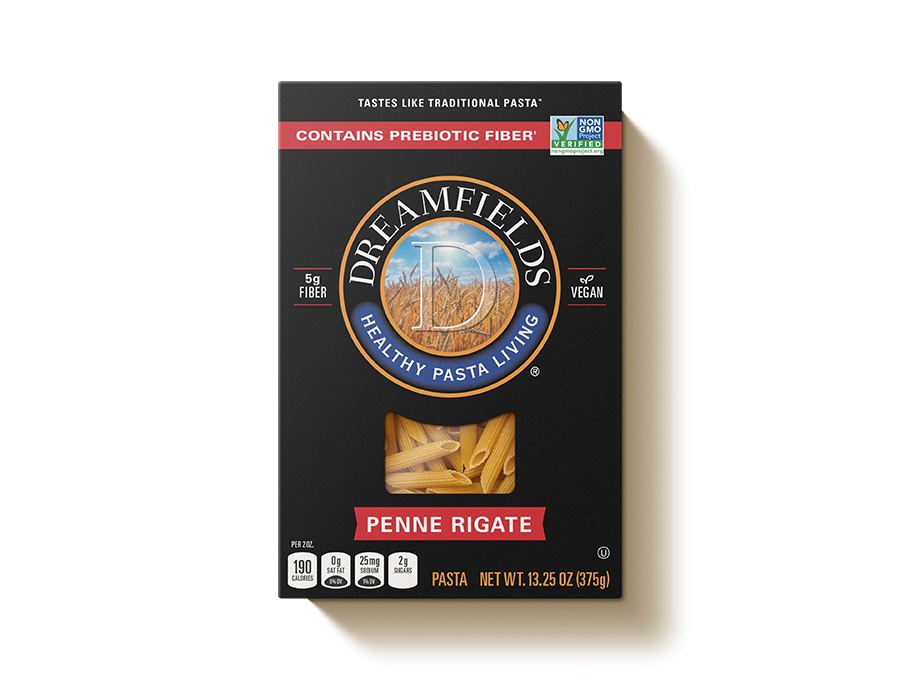 Ingredients
1 box Dreamfields Penne Rigate
2 tablespoons olive oil
1 large onion chopped
1 large red bell pepper chopped
4 cloves garlic minced
1 tablespoon fresh rosemary minced
1 tablespoon fresh thyme
1 24 oz jar marinara sauce
6 cups low-sodium chicken stock
2 ounces Parmesan cheese freshly grated, plus more for serving
4 cups rotisserie chicken pulled, cooked and chopped
salt and pepper
Parmesan cheese grated (optional)
Directions
Cook the pasta to al dente according to the package directions; drain and set aside.
Meanwhile, heat the oil in a large saucepan over medium to medium-high heat; add the onion and bell pepper and cook until softened but not browned, about 6 to 8 minutes, stirring occasionally. Add the garlic, rosemary, and thyme, and cook 1 minute more, stirring constantly.
Stir in the marinara sauce, chicken stock, cheese and chicken. Simmer about 2 minutes, or until heated through, stirring frequently. Turn off heat and add the drained pasta. Taste and add salt and pepper as desired.
Serve immediately with more grated Parmesan for topping, if desired.
Note: If you do not have fresh herbs on hand, substitute 4 teaspoons of dried Italian herb mix instead.
Nutrition Facts
550 Calories
62g Carbohydrates
3g Saturated Fat
710mg Sodium
15g Fat
45g Protein
80mg Cholesterol
9g Dietary Fiber
Find Dreamfields Pasta near you.

Find Dreamfields at your favorite grocery and retail stores nationwide. Also available online.

Find a store