Linguine Recipes
Creamy Tomato Sauce with Mushrooms and Artichokes over Linguine
Course

Main Dish

Servings

Makes 8 Servings

Prep Time

20 minutes

Cooking Time

20 minutes

Total Time

40 minutes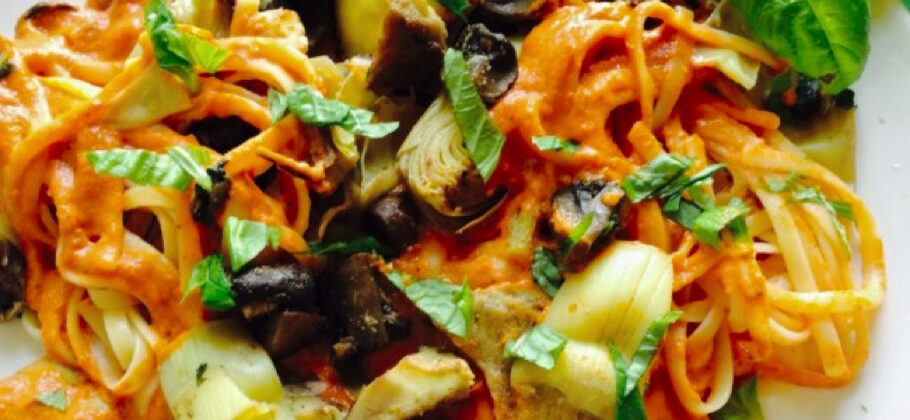 Made with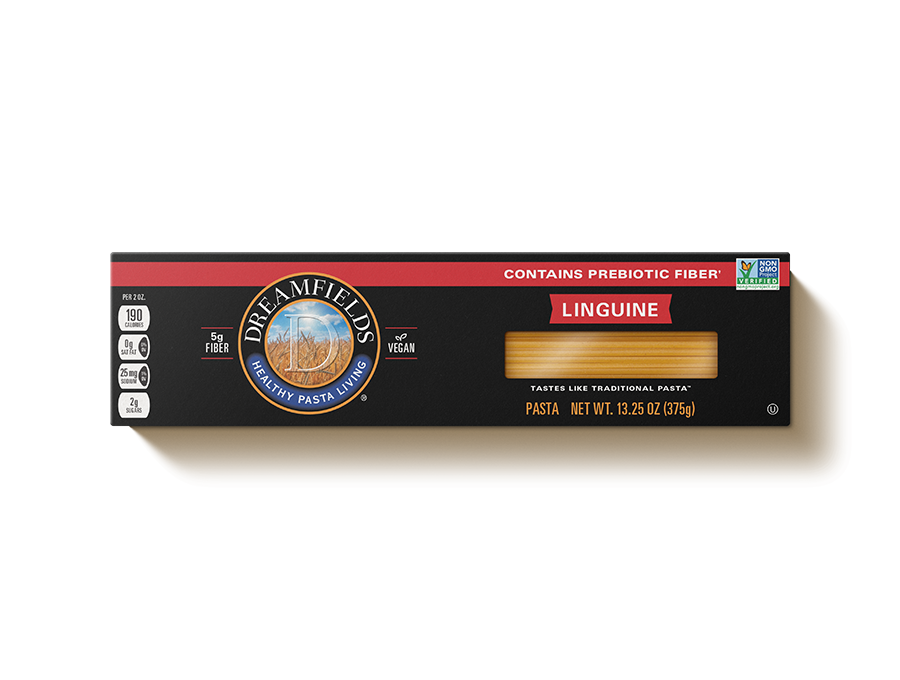 Dreamfields®
Linguine
Ingredients
1 box Dreamfields Linguine
1-2 teaspoons coconut oil
24 ounces fresh mini portobello mushrooms cleaned and quartered
2 14 oz cans artichoke hearts drained, rinsed and quartered
1 teaspoon granulated garlic
1 handful fresh basil roughly chopped (or dried basil, divided)
2 24 oz jars pasta sauce (no salt added)
8 ounces fat-free or light cream cheese cut into cubes
Directions
Cook pasta according to package directions. Place pasta in large bowl; set aside.
Meanwhile, heat medium heavy bottomed skillet over medium-high to high heat until hot. Add oil and mushrooms; cook 5 minutes or until mushrooms are soft and liquid has evaporated, stirring occasionally. Reduce heat to medium. Add artichokes and garlic, stirring to combine. Stir in half of fresh basil or the dried basil, as desired. Reduce heat to low.
Heat pasta sauce in large saucepan over medium heat. Add cream cheese, stirring to combine and heat through. Use a submersible blender or whisk to blend the cream cheese completely into the sauce.
Top pasta with pasta-cream cheese sauce, then with mushroom-artichoke mixture. Garnish with remaining fresh basil.
Nutrition Facts
350 Calories
64g Carbohydrates
XXXXg Saturated Fat
470mg Sodium
5g Fat
17g Protein
5mg Cholesterol
10g Dietary Fiber
Find Dreamfields Pasta near you.

Find Dreamfields at your favorite grocery and retail stores nationwide. Also available online.

Find a store