Rotini Recipes
Creamy Roasted Carrot Pasta
Course

Main Dish

Servings

Makes 12 Servings

Prep Time

15 minutes

Cooking Time

30 minutes

Total Time

45 minutes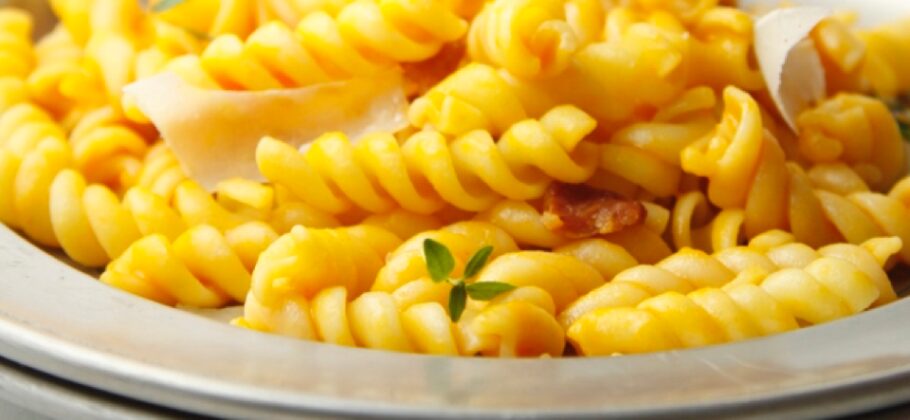 Made with
Dreamfields®
Rotini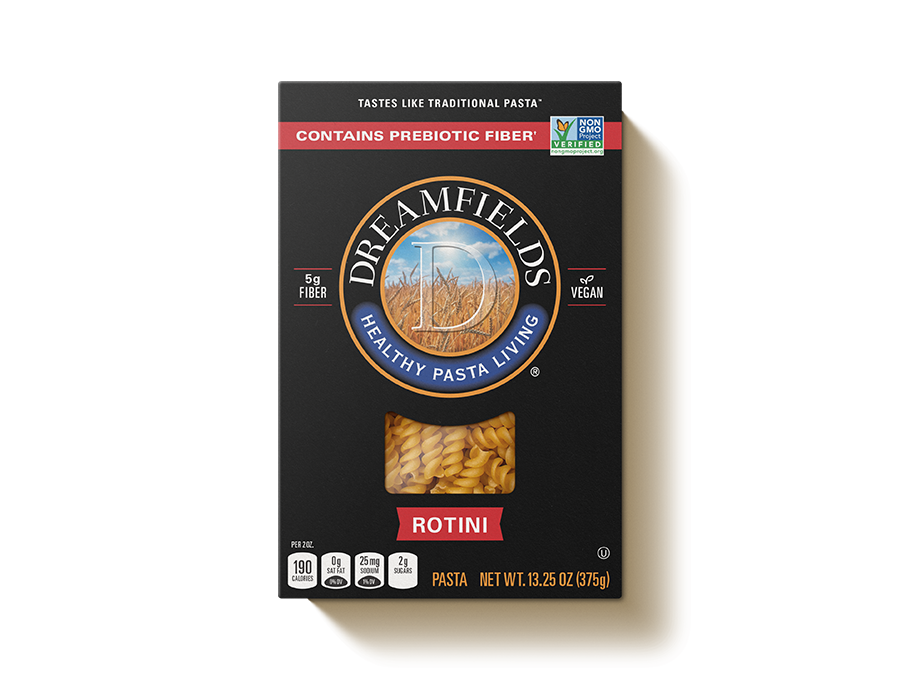 Ingredients
1 box Dreamfields Rotini
6 medium carrots peeled
1 medium red bell pepper
1 large clove garlic
1 1/2 tablespoons olive oil
Coarse kosher salt and freshly ground black pepper
1 1/2 - 2 cups reduced-sodium, free chicken broth
Parmigiano Reggiano shavings optional
fresh thyme optional
Crumbled cooked bacon optional
Directions
Preheat oven to 400 degrees.
Place carrots, bell pepper and garlic on rimmed baking sheet sprayed with nonstick cooking spray. Drizzle with oil. Season with salt and pepper, as desired. Toss to coat. Bake 25 to 30 minutes or until tender, stirring once halfway through cooking.
Meanwhile, cook pasta according to package directions. Reserve 1/2 cup cooking liquid before draining; set aside.
Remove skin and seeds from roasted pepper; discard. Place carrots, peppers and garlic in food processor or blender. Add 1 cup broth and pulse until pureed; continue adding broth until mixture reaches a creamy consistency. Season with salt and pepper, as desired.
Place pasta and pureed carrot sauce in large bowl. Toss to coat. If sauce is too thick add reserved cooking liquid, a small amount at a time, to reach desired consistency.
Garnish with Parmigiano shavings, fresh thyme and bacon, if desired.
Nutrition Facts
150 Calories
27g Carbohydrates
0g Saturated Fat
100mg Sodium
2g Fat
5g Protein
0mg Cholesterol
4g Dietary Fiber
Find Dreamfields Pasta near you.

Find Dreamfields at your favorite grocery and retail stores nationwide. Also available online.

Find a store