Rotini Recipes
Creamy Garlic Sauce Rotini
Course

Main Dish

Servings

Makes 6 Servings

Prep Time

15 minutes

Cooking Time

20 minutes

Total Time

35 minutes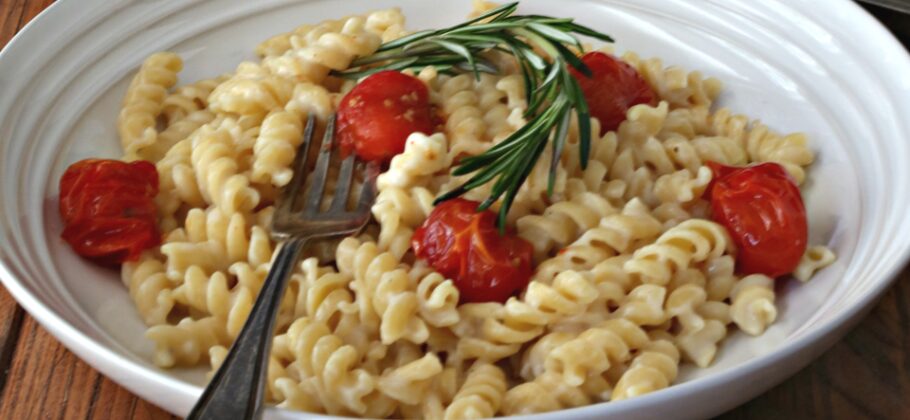 Made with
Dreamfields®
Rotini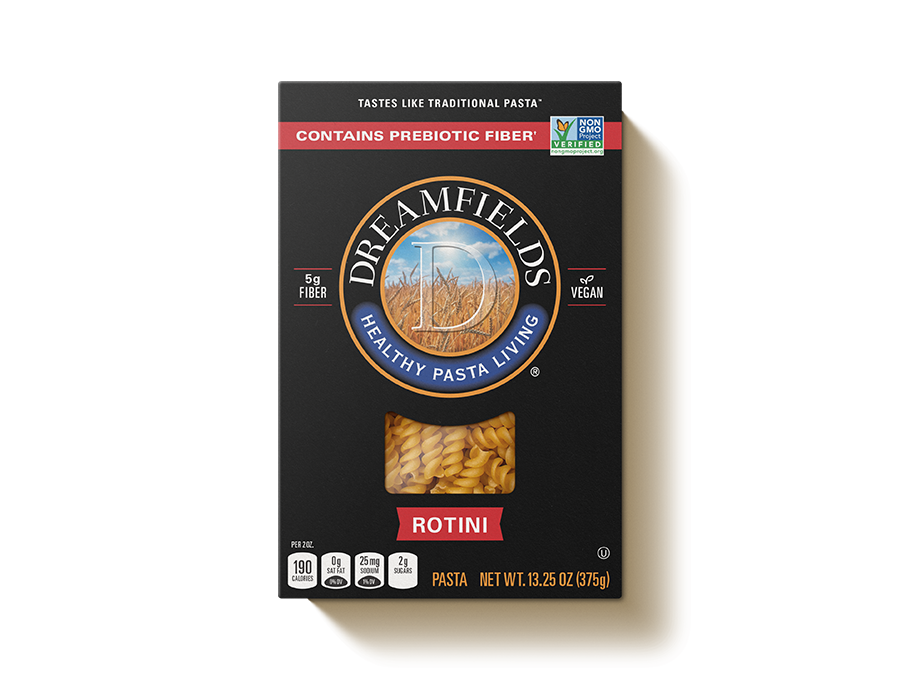 Ingredients
1 pint cherry tomatoes
1 tablespoon extra virgin olive oil
kosher salt
black pepper
1 box Dreamfields Rotini
2 tablespoons unsalted butter
4 cloves garlic crushed
2 tablespoons all-purpose flour
3/4 cup low-sodium chicken stock
3/4 cup 2% milk
1/4 cup grated parmesan cheese
Directions
Preheat oven to 425°F.
Place tomatoes on a rimmed baking pan. Drizzle with olive oil. Season with salt and pepper, as desired. Shake to coat tomatoes with oil. Bake 10 to 15 minutes or until tomatoes start to release their juices. Set aside.
Meanwhile, cook pasta according to package directions; set aside.
In large skillet, melt butter over medium heat. Add garlic. Add flour and stir constantly until it forms a ball. Add chicken stock and milk. Whisk constantly until smooth. Cook until sauce thickens, stirring frequently. Add cheese. Stir to combine. Add salt and pepper, as desired. Remove from heat.
Add pasta to skillet. Toss to combine. Remove garlic cloves prior to serving, if desired.
Nutrition Facts
300 Calories
53g Carbohydrates
4g Saturated Fat
110mg Sodium
9g Fat
11g Protein
10mg Cholesterol
7g Dietary Fiber
Find Dreamfields Pasta near you.

Find Dreamfields at your favorite grocery and retail stores nationwide. Also available online.

Find a store