Linguine Recipes
Creamy Basil Chicken Linguine
Course

Main Dish

Servings

Makes 6 Servings

Prep Time

15 minutes

Cooking Time

10 minutes

Total Time

25 minutes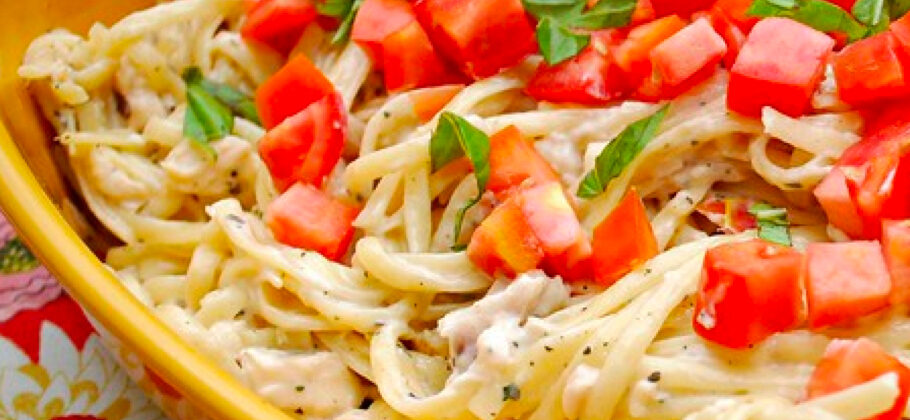 Made with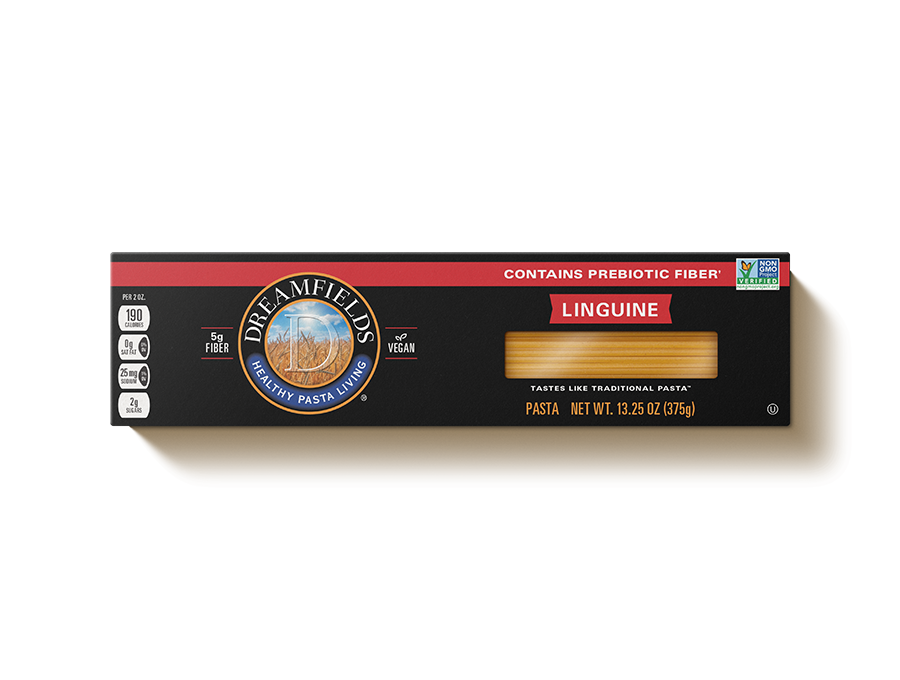 Dreamfields®
Linguine
Ingredients
1 box Dreamfields Linguine
2 tablespoons extra virgin olive oil
2 tablespoons all-purpose flour
1 cup 1% milk
1/2 cup chicken broth
2/3 cup Parmesan cheese grated
1 1/2 cups chicken breast cooked, shredded
1/2 cup fresh basil chopped
1/2 cup fresh tomato diced
fresh basil chopped
salt and pepper to taste
Directions
Cook pasta according to package directions. Place pasta in large bowl; set aside.
Meanwhile, heat oil in large saucepan over medium heat. Add flour; whisk to combine (mixture will be clumpy). Slowly whisk in milk and broth, stirring until smooth. Whisk in cheese. Season with salt and pepper, as desired. Add chicken and basil; cook 5 minutes or until heated through, stirring occasionally.
Add chicken mixture to pasta; toss to combine. Serve topped with tomato and fresh basil.
Nutrition Facts
390 Calories
50g Carbohydrates
3g Saturated Fat
290mg Sodium
11g Fat
25g Protein
40mg Cholesterol
6g Dietary Fiber
Find Dreamfields Pasta near you.

Find Dreamfields at your favorite grocery and retail stores nationwide. Also available online.

Find a store