Rotini Recipes
Confetti Pasta Salad
Course

Pasta Salad

Servings

Makes 6 Servings

Prep Time

20 minutes

Cooking Time

10 minutes

Total Time

30 minutes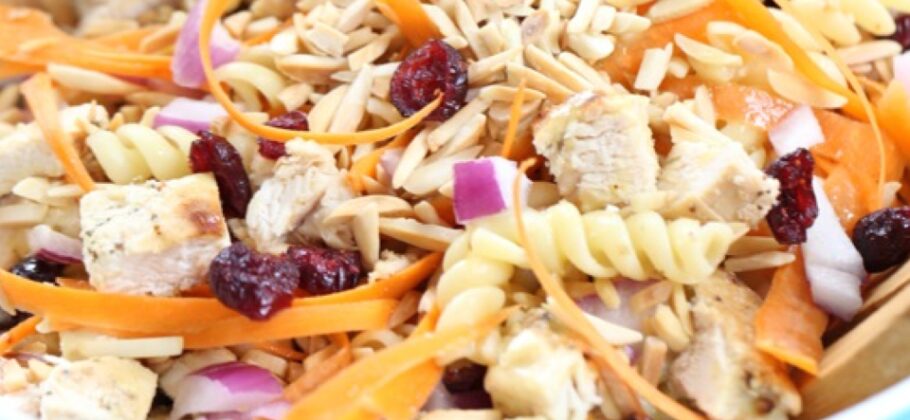 Made with
Dreamfields®
Rotini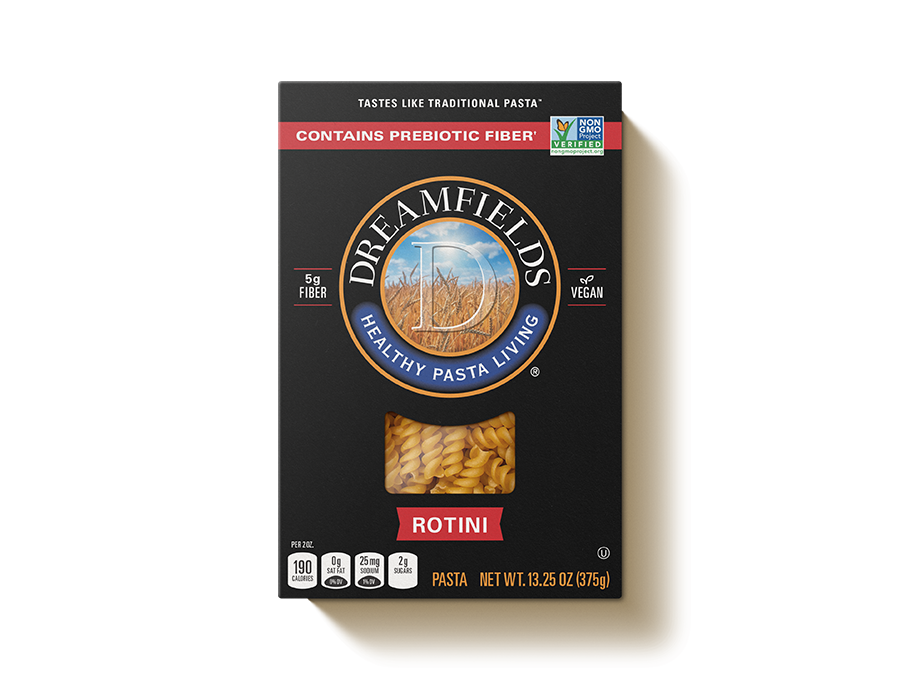 Ingredients
1 box Dreamfields Rotini
1-1/2 cups grilled chicken diced
1/2 cup carrots thinly sliced
1/3 cup red onion diced
1/3 cup dried cranberries
1/4 cup slivered almonds toasted
Dressing
1/4 cup olive oil
2 tablespoons balsamic vinegar flavored (see note)
1 tablespoon Dijon mustard
2 tablespoons honey
salt and pepper
Directions
Cook pasta according to package directions. Place pasta in large bowl; set aside.
Add chicken, carrot, onion, cranberries and almonds to pasta.
For dressing, whisk together oil, vinegar, mustard and honey. Add salt and pepper, as desired. Pour dressing over pasta mixture; toss to coat well. Serve immediately or chilled.
Note: To make flavored vinegar place fresh herbs and garlic (such as two sprigs of rosemary and two cloves of garlic) in balsamic vinegar and allow to stand overnight. Or look for flavored vinegar in the vinegar section of the supermarket.
Nutrition Facts
430 Calories
57g Carbohydrates
0g Saturated Fat
110mg Sodium
0g Fat
19g Protein
31mg Cholesterol
7g Dietary Fiber
Find Dreamfields Pasta near you.

Find Dreamfields at your favorite grocery and retail stores nationwide. Also available online.

Find a store