Angel Hair Recipes
Chutney Shrimp Pasta
Course

Main Dish

Servings

Makes 4 Servings

Prep Time

15 minutes

Cooking Time

10 minutes

Total Time

25 minutes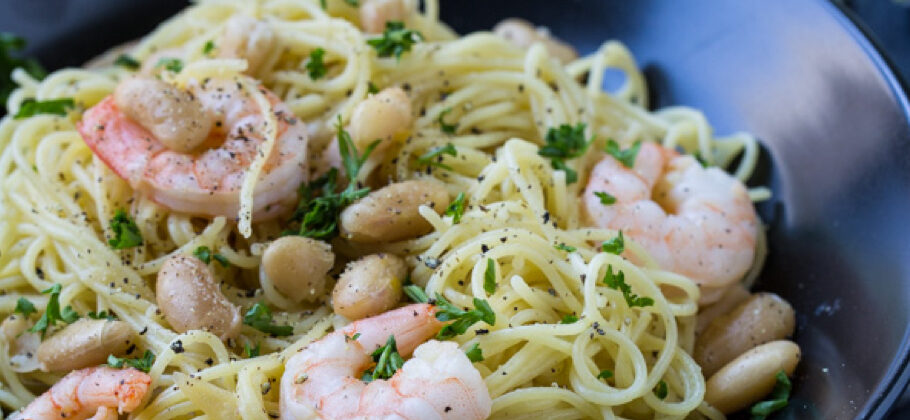 Made with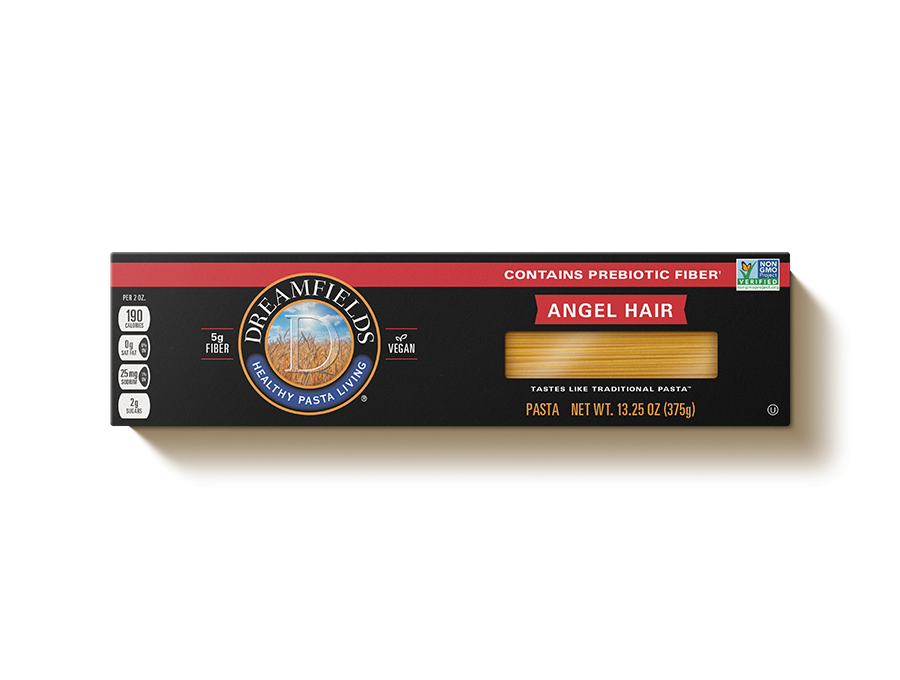 Dreamfields®
Angel Hair
Ingredients
7 ounces Dreamfields Angel Hair Pasta
1/2 cup chutney
1/4 cup grapeseed oil
1/2 lemon (juice only)
1/4 teaspoon cumin ground
1/2 large shrimp peeled and deveined
1 cup cannellini beans rinsed, drained and cooked
1/2 teaspoon garlic minced
2 tablespoons fresh parsley
Directions
Cook pasta according to package directions. Place pasta in large bowl; set aside.
Meanwhile, add chutney, oil, lemon juice and cumin to bowl of food processor; pulse until smooth. Pour chutney mixture into large resealable food-safe plastic bag. Add shrimp to bag; marinate in refrigerator at least 5 minutes.
Heat medium skillet over medium heat until hot. Drain shrimp; reserve 2 tablespoons marinade; discard remaining marinade. Add shrimp to skillet with 1 to 2 tablespoons of marinade. Stir in cannellini beans. Cook 5 minutes, stirring occasionally, until shrimp are opaque. Stir in garlic. Remove from heat.
Add shrimp-cannellini bean mixture to pasta; toss to coat well. Garnish with parsley.
Nutrition Facts
450 Calories
66g Carbohydrates
0g Saturated Fat
710mg Sodium
12g Fat
20g Protein
95mg Cholesterol
9g Dietary Fiber
Find Dreamfields Pasta near you.

Find Dreamfields at your favorite grocery and retail stores nationwide. Also available online.

Find a store