Lasagna Recipes
Chicken Cordon Bleu Lasagna Roll-Ups
Course

Main Dish

Servings

Makes 8 Servings

Prep Time

20 minutes

Cooking Time

30 minutes

Total Time

50 minutes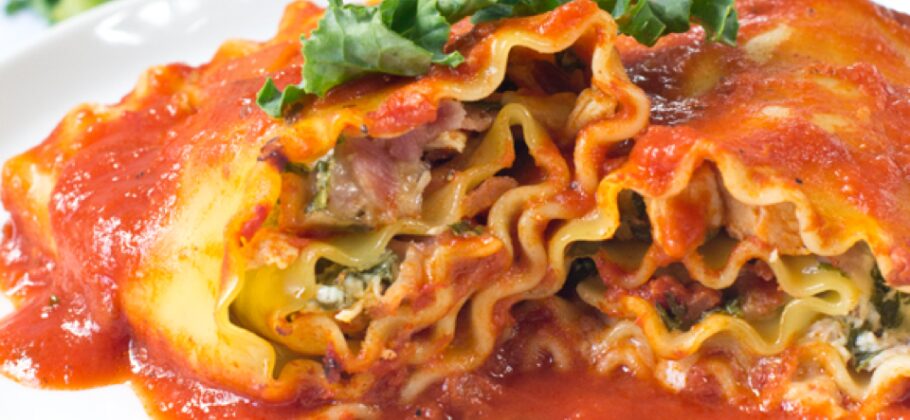 Made with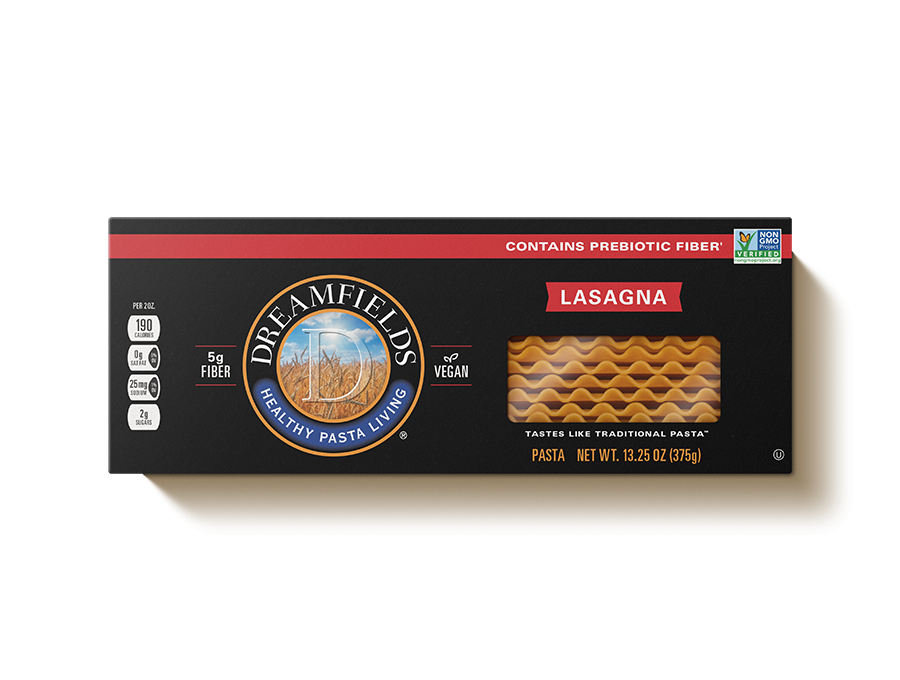 Dreamfields®
Lasagna
Ingredients
1 box Dreamfields Lasagna Noodles
1 tablespoon olive oil
2-1/2 cups kale leaves finely chopped
1-1/2 cups chicken cooked, chopped
7 ounces black forest ham chopped
7 ounces Swiss cheese shredded
4 ounces reduced-fat cream cheese softened
1/4 teaspoon salt
1/4 teaspoon black pepper coarsely ground
2 cups tomato sauce divided
Directions
Cook the lasagna noodles according to the package directions. Drain then toss with olive oil.
Preheat the oven to 400°F. Meanwhile, in a large bowl combine the kale, chicken, ham, Swiss cheese, cream cheese, salt and pepper. Spread 1 cup of tomato sauce in the bottom of a 9"x11" baking dish.
Spread one noodle evenly with 3 tablespoons of the chicken mixture. Starting at the narrow end, roll jelly-roll style. Place the seam-side-down in the baking dish. Repeat with all the noodles, arranging them in a single layer in the dish. Drizzle with the remaining 1 cup of tomato sauce.
Bake uncovered until the sauce is bubbling and the roll-ups are heated through, about 30 minutes.
Nutrition Facts
380 Calories
39g Carbohydrates
7g Saturated Fat
720mg Sodium
14g Fat
27g Protein
70mg Cholesterol
6g Dietary Fiber
Find Dreamfields Pasta near you.

Find Dreamfields at your favorite grocery and retail stores nationwide. Also available online.

Find a store