Penne Rigate Recipes
Chicken Caprese Salad
Course

Pasta Salad

Servings

Makes 8 Servings

Prep Time

20 minutes

Cooking Time

10 minutes

Total Time

30 minutes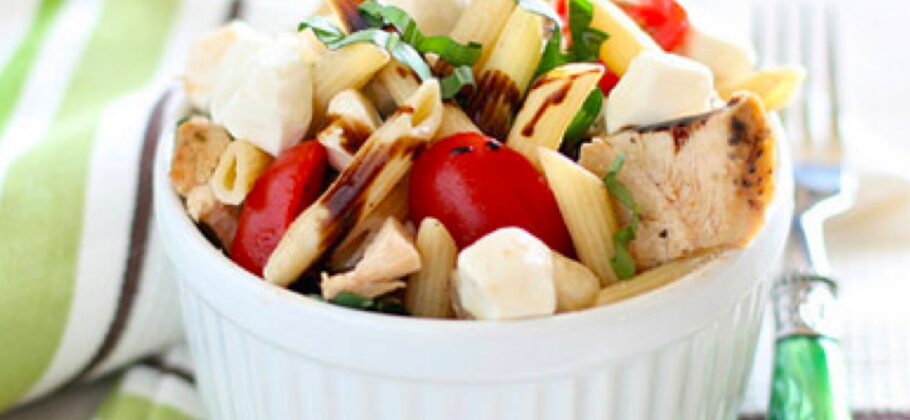 Made with
Dreamfields®
Penne Rigate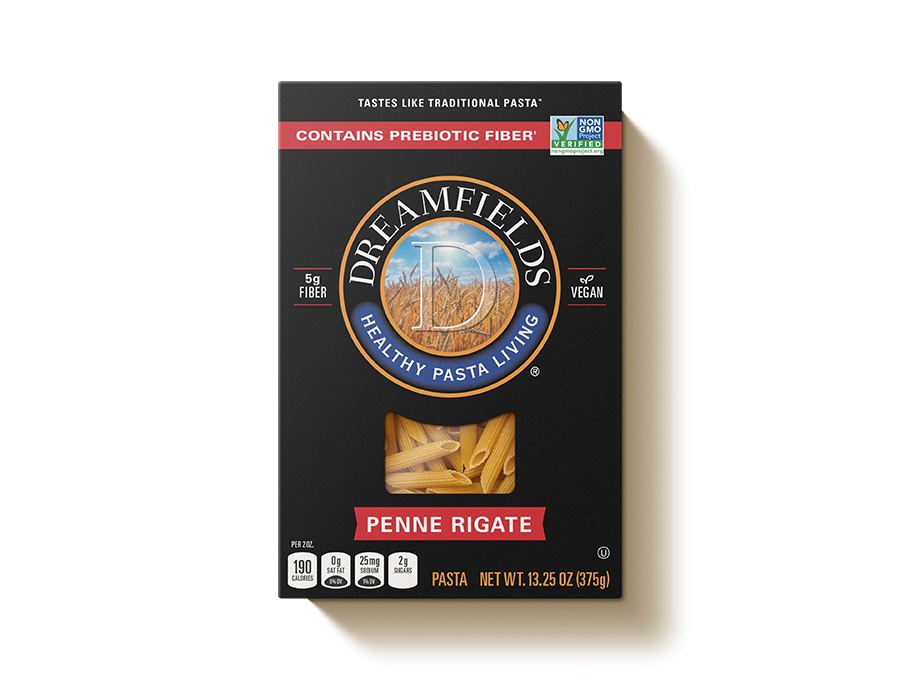 Ingredients
1 box Dreamfields Penne Rigate cooked to package directions
1-1/2 pounds boneless, skiness chicken breasts
8 ounces fresh mozzarella balls
1/4 cup extra virgin olive oil
1 tablespoon balsamic vinegar
1 teaspoon coarse Kosher salt
1 pint cherry tomatoes halved
1/2 teaspoon Italian seasoning
1/2 teaspoon coarse Kosher salt
1/4 teaspoon pepper
1/2 tablespoon grapeseed oil (or vegetable oil)
8 ounces small fresh mozzarella balls halved
10 leaves fresh basil chopped
lemon juice (from 1 lemon)
balsamic glaze (for drizzle), optional
Directions
Cook pasta according to package directions. Rinse pasta in cold water; drain again.
Meanwhile, in large bowl, mix together olive oil, lemon juice, balsamic vinegar and tomatoes. Add drained pasta; toss to combine. Set aside.
Season chicken breasts with Italian seasoning, salt and pepper. In large skillet, heat grapeseed oil over medium heat. Add chicken. Cook chicken 6 to 8 minutes per side or until no longer pink in center (165° F). Remove chicken from skillet; let stand, covered, at room temperature 10 minutes. Thinly slice chicken.
Add chicken, mozzarella and basil to pasta mixture. Season with salt and pepper, as desired and drizzle with balsamic glaze, if desired.
Nutrition Facts
410 Calories
28g Carbohydrates
6g Saturated Fat
530mg Sodium
18g Fat
30g Protein
68mg Cholesterol
5g Dietary Fiber
Find Dreamfields Pasta near you.

Find Dreamfields at your favorite grocery and retail stores nationwide. Also available online.

Find a store