Linguine Recipes
Butternut Squash & Linguine
Course

Main Dish

Servings

Makes 4 Servings

Prep Time

20 minutes

Cooking Time

22 minutes

Total Time

42 minutes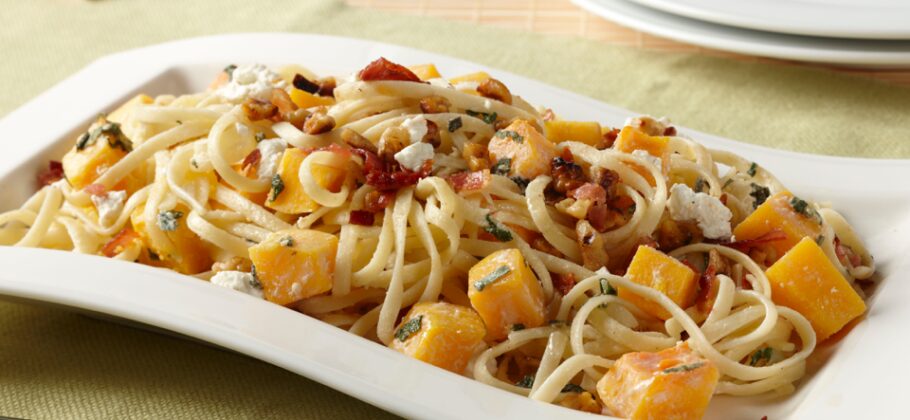 From the kitchen of Dreamfields Pasta

Made with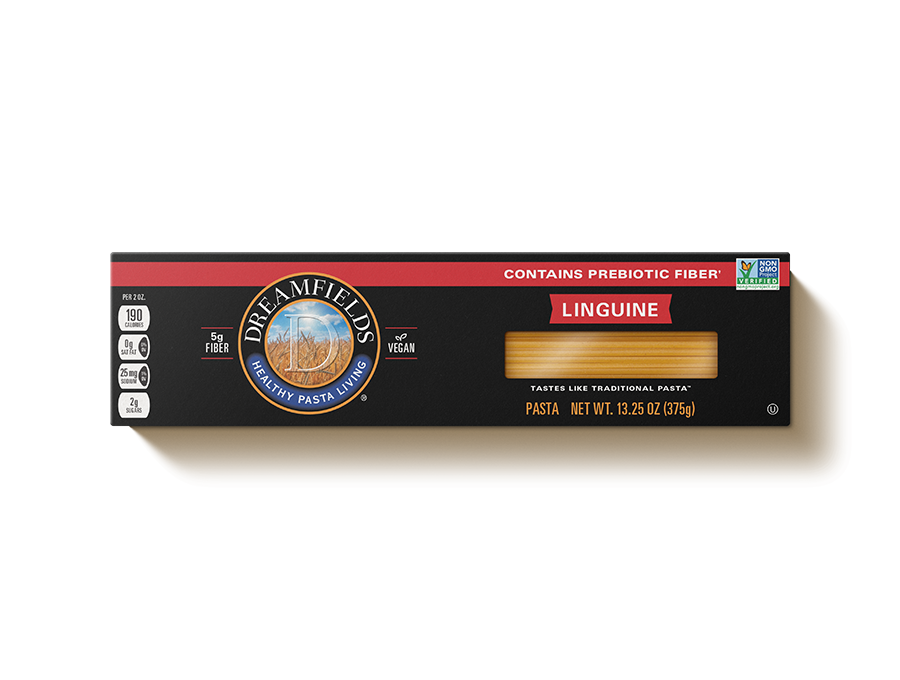 Dreamfields®
Linguine
Ingredients
1/2 box Dreamfields Linguine
2 teaspoons olive oil
1 tablespoon garlic minced
4 cups butternut squash cut into 1 inch pieces
1/2 cup dry white wine (or reduced-sodium, fat free chicken broth)
1/4 teaspoon salt
1/4 cup fresh sage chopped (or 4 teaspoons dried sage)
1/4 cup goat cheese crumbled (or blue cheese or shredded Parmesan)
bacon or prosciiutto cooked, crumbled (optional)
additional cheese (optional)
walnuts toasted, chopped (optional)
Directions
Cook pasta according to package directions. Drain and return to pan; cover and keep warm.
Meanwhile, in large nonstick skillet, heat olive oil over medium heat. Add garlic; cook and stir until fragrant, about 1 minute. Stir in squash, wine and salt. Simmer 12 to 15 minutes just until squash is tender, stirring occasionally. Stir in sage.
Toss squash with pasta and cheese. Sprinkle with prosciutto, additional cheese and walnuts, as desired.
Nutrition Facts
304 Calories
52g Carbohydrates
2g Saturated Fat
213mg Sodium
6g Fat
9g Protein
7mg Cholesterol
7g Dietary Fiber
Find Dreamfields Pasta near you.

Find Dreamfields at your favorite grocery and retail stores nationwide. Also available online.

Find a store