Elbows Recipes
Buffalo Chicken Pizza Mac & Cheese
Course

Side Dish

Servings

Makes 12 Servings

Prep Time

20 minutes

Cooking Time

20 minutes

Total Time

40 minutes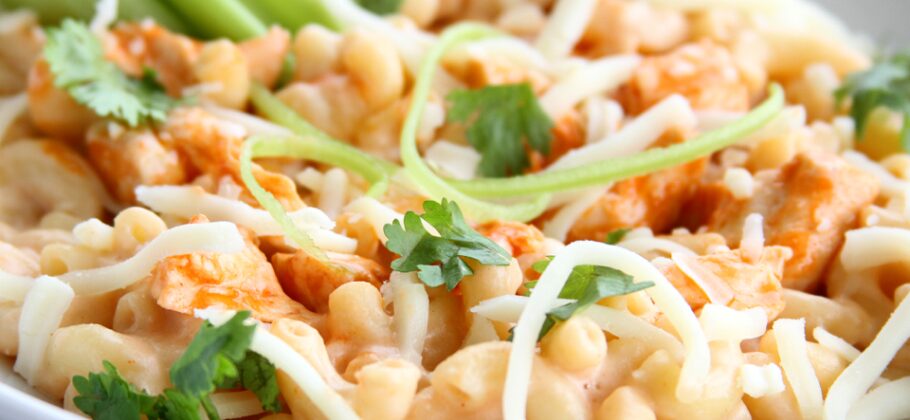 Made with
Dreamfields®
Elbows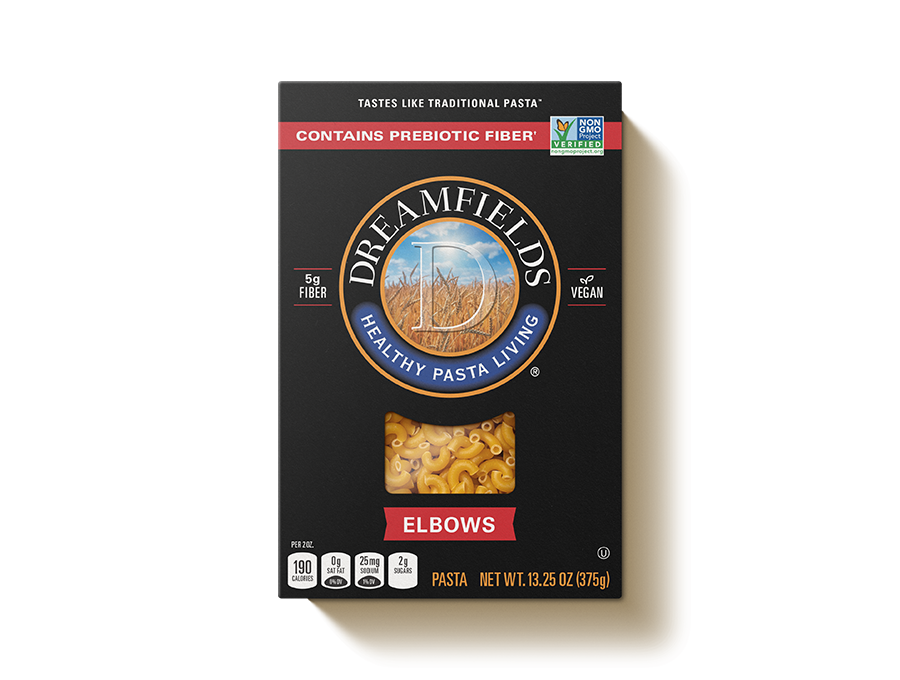 Ingredients
1 box Dreamfields Elbows
2 pounds boneless, skiness chicken breasts chopped
2 tablespoons extra virgin olive oil
2 teaspoons garlic powder
1 teaspoon onion powder
1/2 cup low-sodium Buffalo sauce
3 tablespoons butter
1 tablespoon all-purpose flour
1-1/2 cups whole milk
1/2 cup heavy cream
8 ounces mozzarella shredded
1/2 cup fat-free ranch dressing
3 tablespoons fresh cilantro chopped
mozzarella shredded (optional)
salt and pepper to taste
Directions
Prepare the elbow pasta according to the package instructions.
While the water for the pasta comes to a boil, begin preparing the chicken. Sauté the chicken in the olive oil, garlic and onion powders until cooked through and golden, about 6-8 minutes. Once cooked, add 1/4 cup of the Buffalo sauce. Keep over low heat, stirring occasionally.
In a separate pot, melt the butter over medium low heat. When melted, whisk in the flour. Whisk constantly for one minute. Slowly add the milk and cream, continuing to whisk as you do so. Increase to medium heat and bring everything to a boil. When boiling, reduce the heat to low and add the cheese. Season with salt and pepper. Keep warm until the pasta is cooked.
When the elbows are ready, drain and return them to the pot. Add the cheese sauce, ranch dressing, remaining Buffalo sauce and chicken. Stir until well combined. Top with cilantro and additional cheese, if desired.
Nutrition Facts
380 Calories
29g Carbohydrates
8g Saturated Fat
370mg Sodium
17g Fat
26g Protein
80mg Cholesterol
3g Dietary Fiber
Find Dreamfields Pasta near you.

Find Dreamfields at your favorite grocery and retail stores nationwide. Also available online.

Find a store