Elbows Recipes
Brazilian Pasta Salad
Course

Pasta Salad

Servings

Makes 6 Servings

Prep Time

30 minutes

Cooking Time

15 minutes

Total Time

2 hours, 45 minutes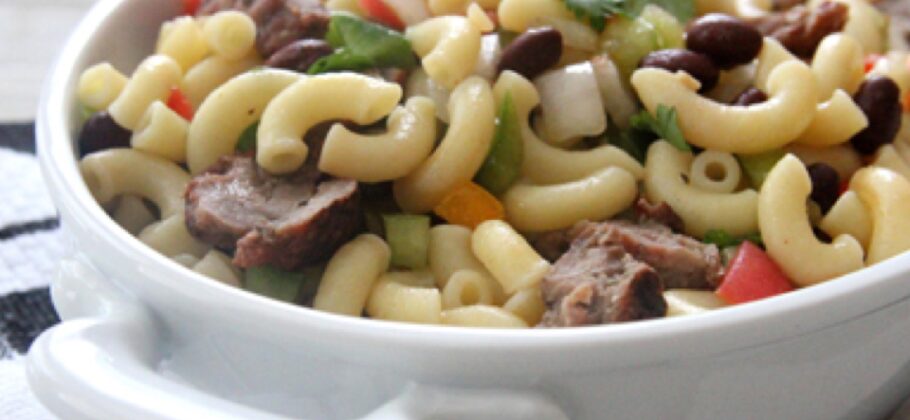 Made with
Dreamfields®
Elbows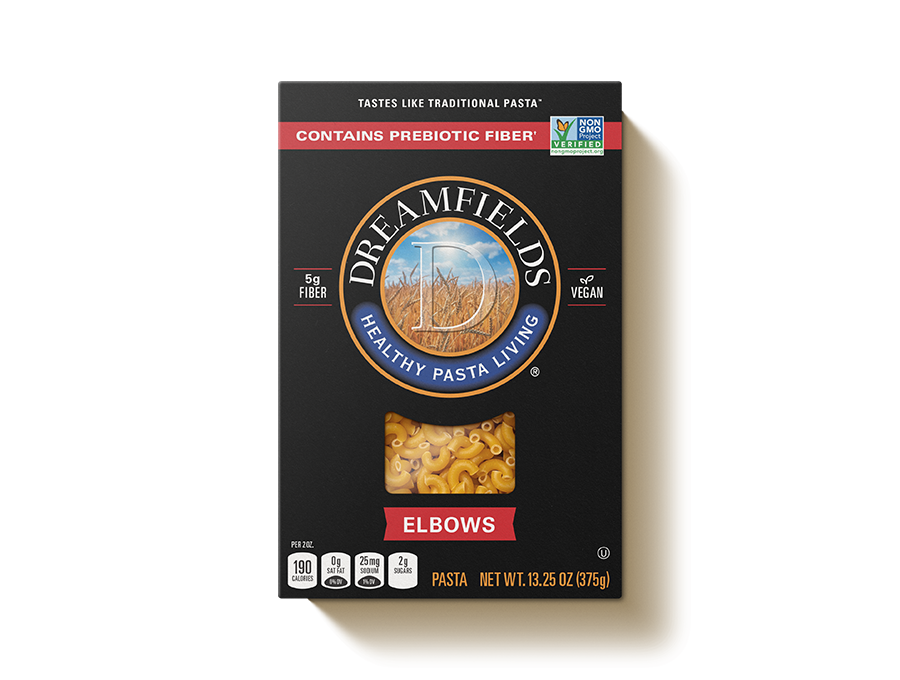 Ingredients
1 box Dreamfields Elbows
1 pound beef top sirloin steak
1 cup fresh pineapple (or canned) diced
1 cup bell peppers diced (use multi colors)
1 15 oz can black beans rinsed and drained
1 sweet onion chopped
1 ripe tomato chopped
1/4 cup fresh cilantro chopped (or more to taste)
1 teaspoon red chili pepper minced (optional)
Vinaigrette
1/2 cup champagne vinegar
1/2 cup extra virgin olive oil
1/4 cup low-sodium beef broth
1/2 teaspoon freshly ground pepper
1/4 teaspoon chili powder
1/2 teaspoon sea salt (optional)
1 clove garlic minced
Directions
In medium bowl, combine Dressing/Marinade ingredients; whisk to combine completely.
Place beef steak in zip-top food safe plastic bag. Add 1/3 cup of the Dressing/Marinade. Marinate in refrigerator 2 hours up to overnight. Remove from marinade; discard marinade. Grill or broil steak to medium doneness or as desired; set aside.
For salad, cook pasta according to package directions. Rinse pasta in cold water; drain again. Place in large bowl. Add pineapple, bell peppers, black beans, onion, tomato, cilantro and chili pepper, if desired. Toss to combine. Add remaining Dressing/Marinade; toss.
Cut cooled steak into 1/4-inch thick slices. Add to pasta; toss gently to combine.
Nutrition Facts
560 Calories
64g Carbohydrates
4g Saturated Fat
130mg Sodium
21g Fat
31g Protein
50mg Cholesterol
11g Dietary Fiber
Find Dreamfields Pasta near you.

Find Dreamfields at your favorite grocery and retail stores nationwide. Also available online.

Find a store