Linguine Recipes
Basic Tomato Sauce With Linguine
Course

Main Dish

Servings

Makes 4 Servings

Prep Time

15 minutes

Cooking Time

20 minutes

Total Time

35 minutes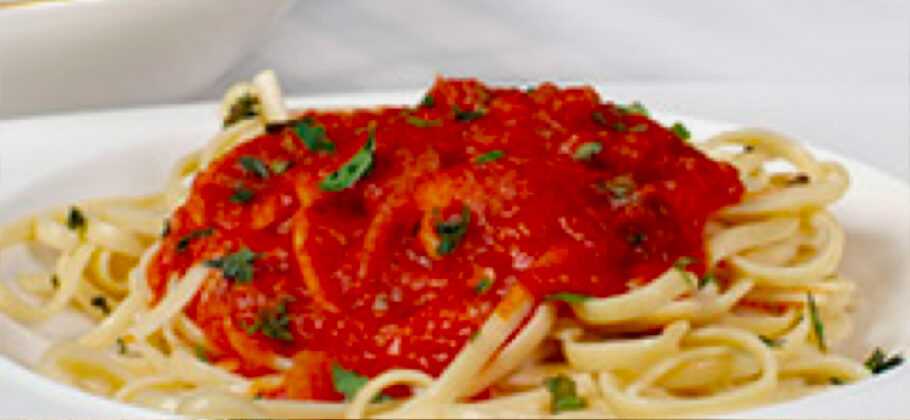 From the kitchen of Dreamfields Pasta

Made with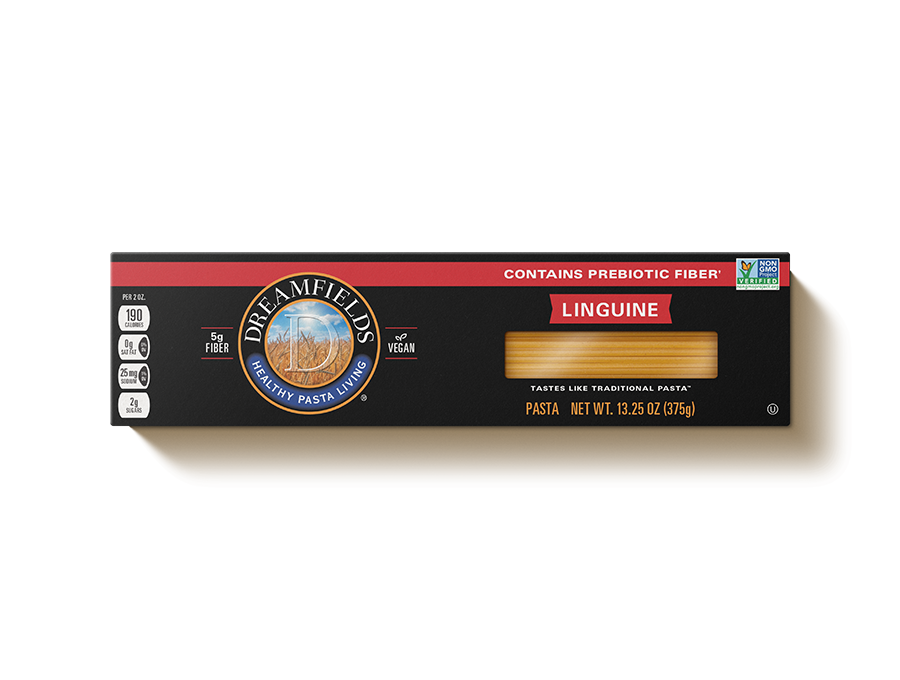 Dreamfields®
Linguine
Ingredients
1 box Dreamfields Linguine uncooked
1 medium onion quartered
5 cloves garlic
3 tablespoons olive oil
1 tablespoon dried basil (or 3 tablespoons fresh basil)
1 tablespoon dried oregano (or 3 tablespoons fresh oregano)
1 28 oz can crushed tomatoes
1/2 cup red wine
1/2 cup tomato puree
salt and freshly ground black pepper to taste
Directions
Cook pasta according to package directions. Drain and return to pan.
Meanwhile, place onion and garlic in food processor; pulse to finely chop. Heat oil in medium saucepan over medium-high heat. Add onion, garlic and dried herbs, if using, to pan. Cook until onion is translucent, stirring occasionally.
Add crushed tomatoes, red wine and tomato puree; bring to boil. Reduce heat; simmer to reduce to desired thickness, stirring occasionally. Stir in fresh herbs, if using. Season with salt and pepper as desired.
Serve over linguine.
Server Note: Sauce recipe can be doubled or tripled. Freeze up to 2 months.
Nutrition Facts
526 Calories
91g Carbohydrates
2g Saturated Fat
411mg Sodium
13g Fat
16g Protein
0mg Cholesterol
14g Dietary Fiber
Find Dreamfields Pasta near you.

Find Dreamfields at your favorite grocery and retail stores nationwide. Also available online.

Find a store