Angel Hair Recipes
Awesome Pasta With Healthy Tomato Sauce
Course

Main Dish

Servings

Makes 6 Servings

Prep Time

15 minutes

Cooking Time

25 minutes

Total Time

40 minutes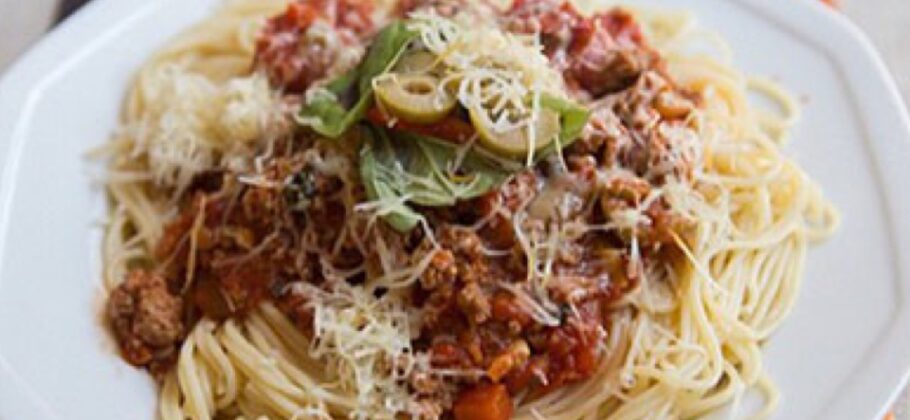 Made with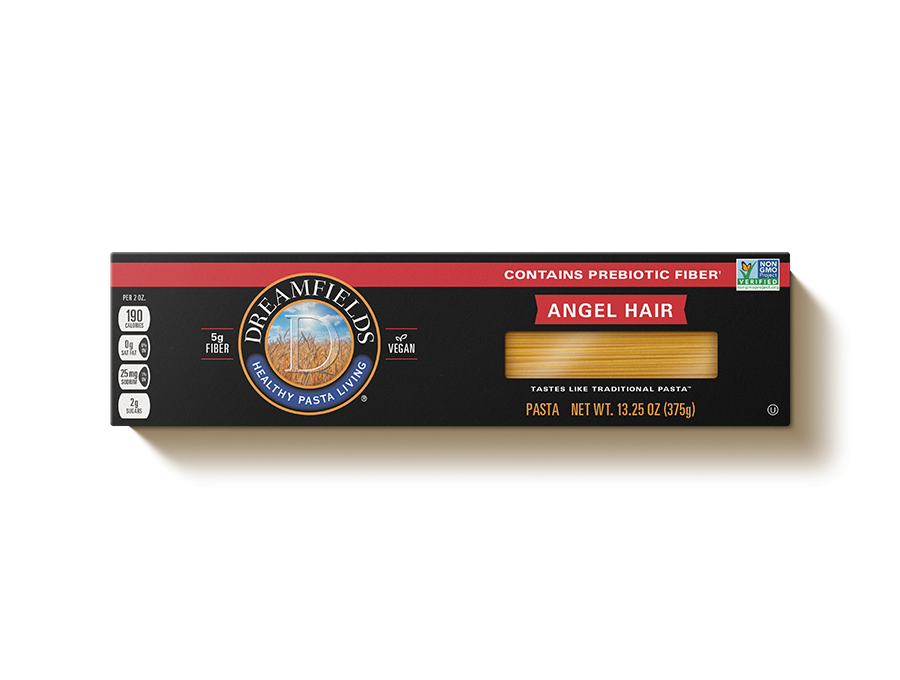 Dreamfields®
Angel Hair
Ingredients
1 box Dreamfields Angel Hair Pasta
1/2 pound ground lamb (substitute with other ground meat if desired)
2 cloves garlic
2 tablespoons olive oil
1 medium sweet onion diced
1 28 oz can whole peeled tomatoes
1 handful fresh basil cut in thin strips
1 large sweet pepper diced
1/2 cup olives sliced thin
2 bay leaves
Parmesan cheese freshly grated (optional)
fresh basil (garnish)
salt (optional)
Directions
Prepare the pasta according to the package directions, drain and rinse with cold water. Set aside.
Meanwhile, peel the garlic smashing with the blade of a knife. Pour the olive oil in the skillet. Over medium heat, sauté garlic and onion until light brown.
When the garlic and the onion begin to brown, reduce the heat and add the ground lamb, breaking it up with a wooden spoon. Stir occasionally until fully cooked.
Add the tomatoes, basil, bay leaves and sweet pepper. Turn the heat to high bringing everything to a boil. Reduce heat, simmering for 10 minutes. Taste and correct seasoning with salt, pepper or brown sugar, as desired.
Plate pasta, spooning sauce over top. Garnish with olives, Parmesan cheese and basil leaves.
Nutrition Facts
390 Calories
58g Carbohydrates
3g Saturated Fat
430mg Sodium
12g Fat
17g Protein
25mg Cholesterol
8g Dietary Fiber
Find Dreamfields Pasta near you.

Find Dreamfields at your favorite grocery and retail stores nationwide. Also available online.

Find a store