Rotini Recipes
Asparagus and Lemon Rotini
Course

Main Dish

Servings

Makes 4 Servings

Prep Time

20 minutes

Cooking Time

18 minutes

Total Time

38 minutes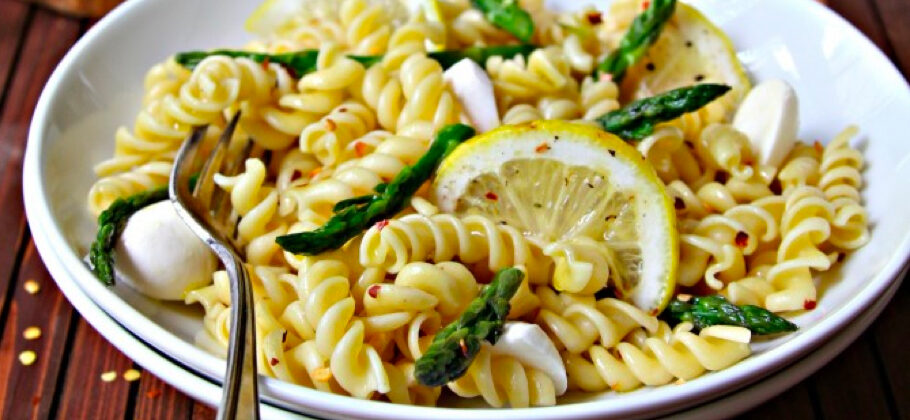 Made with
Dreamfields®
Rotini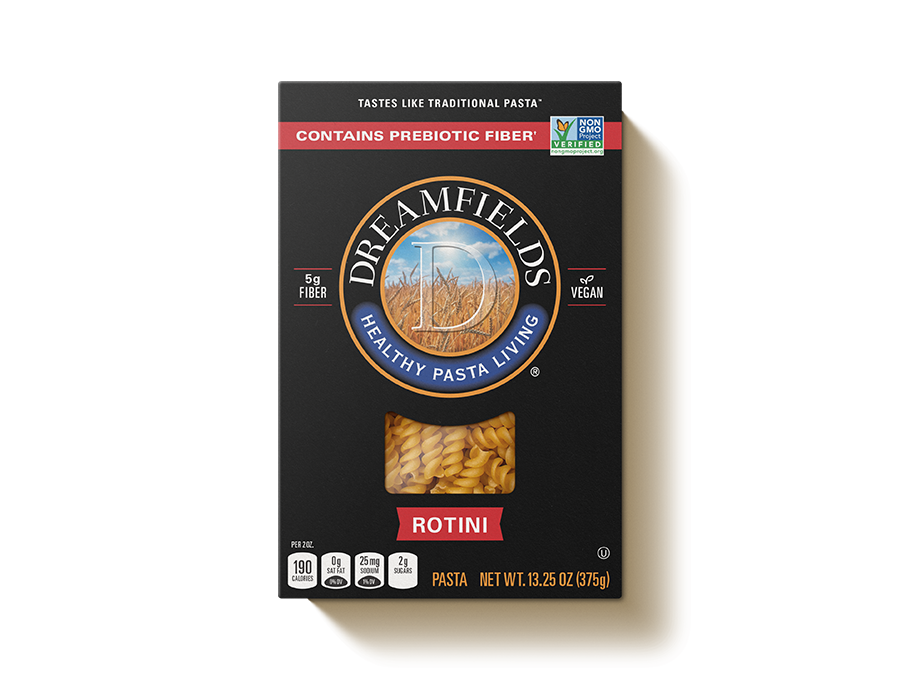 Ingredients
1 box Dreamfields Rotini
1 tablespoon olive oil
1 bunch fresh asparagus trimmed, cut into 2-inch pieces
1/4 teaspoon crushed red pepper flakes
1/2 small lemon sliced
6 balls ciligine (small mozzarella balls), halved
Kosher salt and pepper
Directions
Cook pasta according package directions. Reserve 1/4 cup cooking liquid before draining; set aside.
Meanwhile, in large skillet, heat oil over medium heat until hot. Add asparagus. Season with salt and pepper, as desired. Add red pepper flakes. Stir to coat. Add lemon slices.
Cook about 3 to 4 minutes or until asparagus is fork tender, stirring frequently. If pan needs additional liquid, add reserved cooking liquid, 1 tablespoon at a time. Remove from heat.
Add rotini to skillet. Toss to combine. Add mozzarella; toss to combine.
Based on 4 servings
Based on 8 servings
195 Calories
4 g Fat
36 g Carbohydrates
8 g Protein
1 g Saturated Fat
5 mg Cholesterol
33 mg Sodium
2 g Dietary Fiber
Nutrition Facts
390 Calories
71g Carbohydrates
2g Saturated Fat
65mg Sodium
7g Fat
15g Protein
10mg Cholesterol
3g Dietary Fiber
Find Dreamfields Pasta near you.

Find Dreamfields at your favorite grocery and retail stores nationwide. Also available online.

Find a store