Angel Hair Recipes
Asian Angel Hair And Baked Tofu
Course

Main Dish

Servings

Makes 6 Servings

Prep Time

15 minutes

Cooking Time

35 minutes

Total Time

50 minutes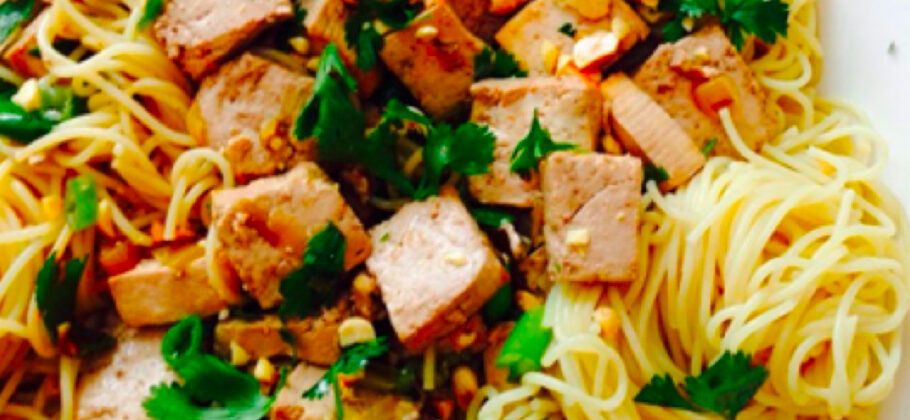 Made with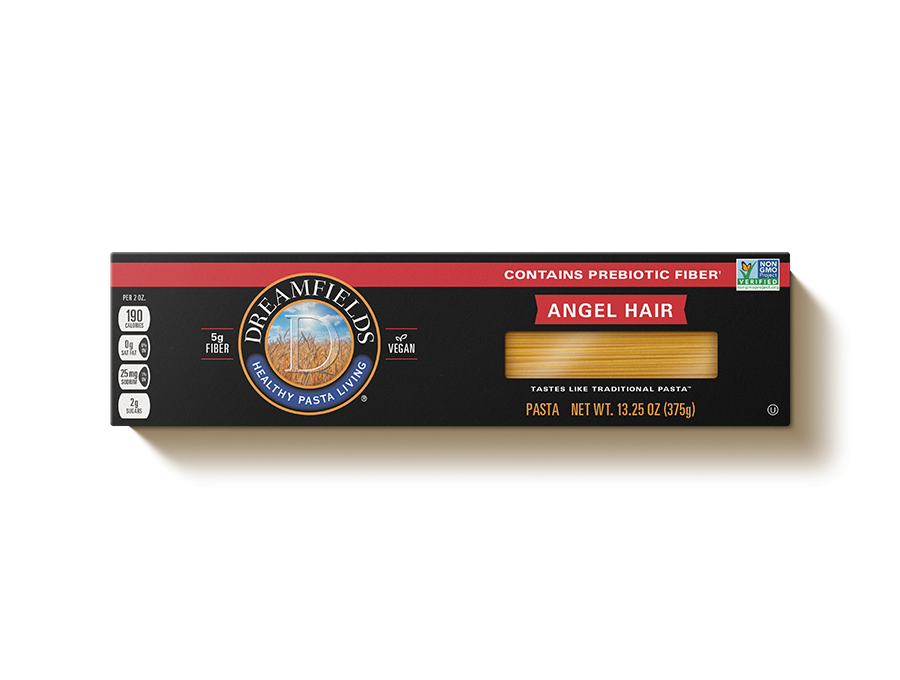 Dreamfields®
Angel Hair
Ingredients
1 box Dreamfields Angel Hair Pasta
1/4 cup low-sodium soy sauce
1 large lemon juiced
2 tablespoons rice wine vinegar
1 tablespoon agave nectar
1 teaspoon sriracha sauce
1/4 cup vegetable oil
1 tablespoon sesame oil
14 ounces extra-firm tofu drained, cubed
2 scallions sliced
2 tablespoons raw peanuts chopped (optional)
5 sprigs cilantro chopped (optional)
Directions
Preheat oven to 400°F.
Cook pasta according to package directions. Place pasta in large bowl; set aside.
Meanwhile, place soy sauce, lemon juice, vinegar, agave nectar, sriracha sauce, vegetable and sesame oil in large bowl; whisk to combine. Add tofu and scallions to soy sauce mixture; stir to mix well.
Place tofu mixture in 2-quart baking dish; bake 20 minutes. Toss; continue baking 10 minutes.
Add tofu mixture to pasta; toss to combine. Garnish with peanuts and cilantro, if desired. Serve immediately.
Nutrition Facts
370 Calories
51g Carbohydrates
0g Saturated Fat
170mg Sodium
14g Fat
14g Protein
0mg Cholesterol
6g Dietary Fiber
Find Dreamfields Pasta near you.

Find Dreamfields at your favorite grocery and retail stores nationwide. Also available online.

Find a store