Angel Hair Recipes
Angel Hair With Spicy Shrimp
Course

Main Dish

Servings

Makes 4 Servings

Prep Time

20 minutes

Cooking Time

15 minutes

Total Time

35 minutes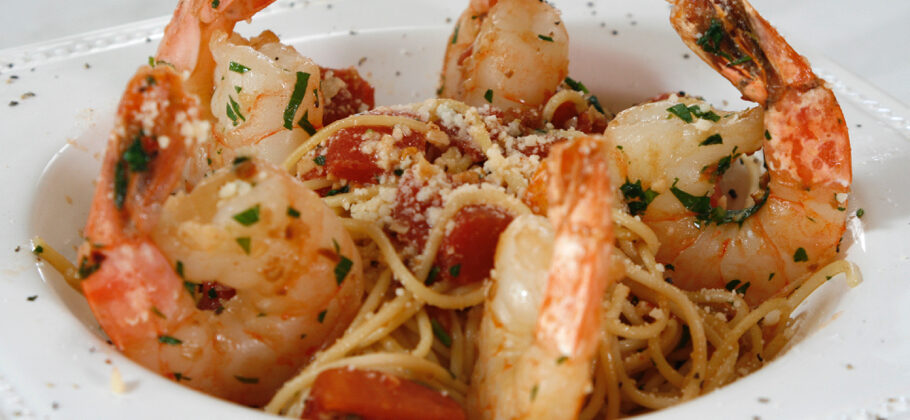 From the kitchens of Dreamfields Pasta and Chef Jim Coleman

Made with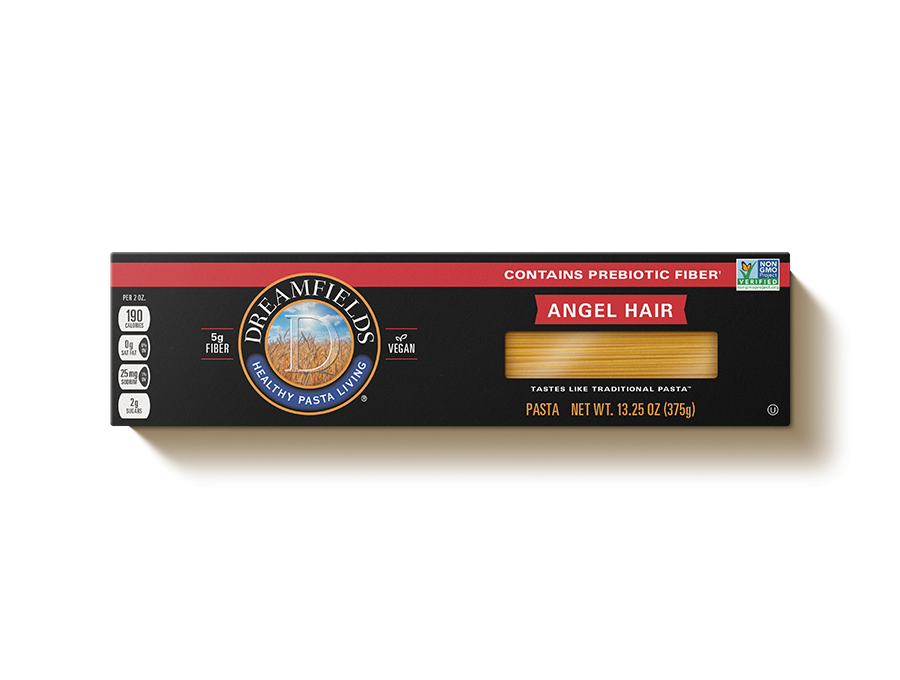 Dreamfields®
Angel Hair
Ingredients
1/2 box Dreamfields Angel Hair Pasta uncooked
2 tablespoons olive oil divided
1 pound large raw shrimp peeled and deveined
4 cloves garlic chopped
1/4-1/2 teaspoon crushed red pepper flakes
1 28 oz can Italian-style tomatoes diced, undrained
1/2 cup dry white wine
1/4 cup fresh parsley chopped
1/4 cup fresh basil chopped
3 tablespoons Parmesan cheese freshly grated
chopped basil (optional)
Kosher salt and freshly ground black pepper
Directions
Cook pasta according to package directions; drain and return to pan.
Meanwhile, heat olive oil in large skillet over medium-high heat. Add shrimp; cook 3 to 5 minutes, until cooked through. Add garlic and crushed red pepper flakes; cook until garlic is tender, about 1 minute, stirring constantly. (Do not let garlic burn.) Remove shrimp from skillet; set aside.
Stir tomatoes, wine, parsley and basil into skillet. Continue cooking until liquid is reduced by half, about 5 to 8 minutes, stirring occasionally. Add shrimp and pasta to skillet. Continue cooking just to heat through, stirring occasionally. Sprinkle with Parmesan cheese and additional chopped basil, if desired. Season with salt and pepper as desired.
Nutrition Facts
461 Calories
48g Carbohydrates
2g Saturated Fat
776mg Sodium
13g Fat
33g Protein
225mg Cholesterol
0g Dietary Fiber
Find Dreamfields Pasta near you.

Find Dreamfields at your favorite grocery and retail stores nationwide. Also available online.

Find a store