Angel Hair Recipes
Angel Hair & Tomato Toss
Course

Pasta Salad

Servings

Makes 8 Servings

Prep Time

15 minutes

Cooking Time

5 minutes

Total Time

20 minutes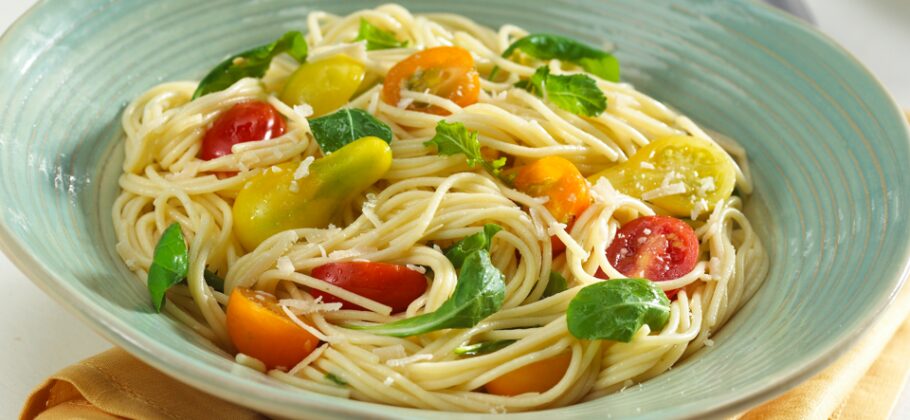 From the kitchen of Dreamfields Pasta

Made with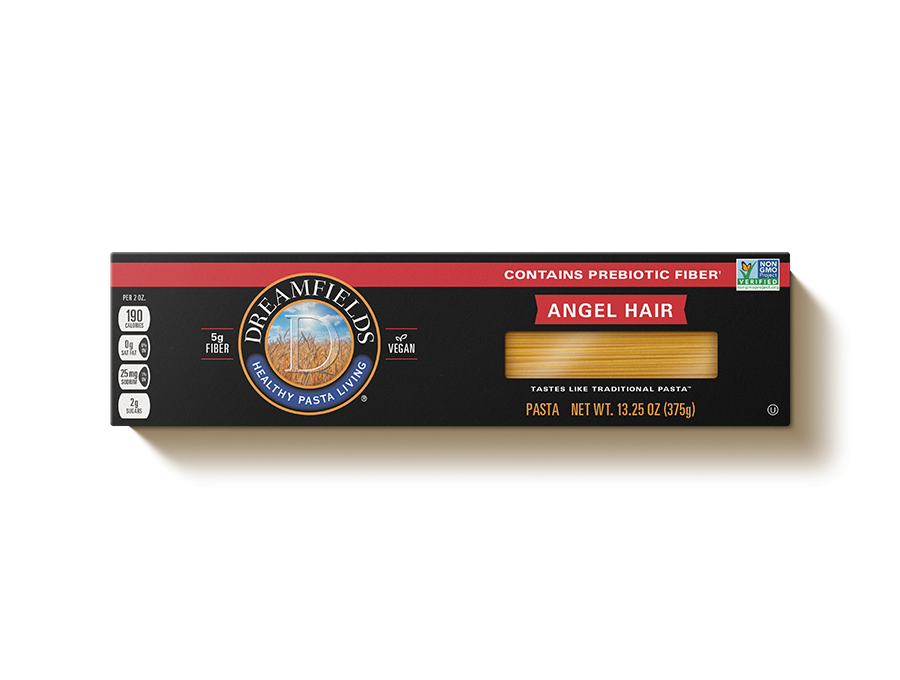 Dreamfields®
Angel Hair
Ingredients
1 box Dreamfields Angel Hair Pasta
1/3 cup olive oil
1/3 cup fresh lemon juice
1/4 teaspoon salt
2 cups baby arugula packed
2 cups cherry and grape mixed tomatoes assorted colors; halved
1/3 cup Parmesan cheese freshly shredded
1/3 cup pine nuts toasted (optional)
salt and pepper to taste
Directions
Cook pasta according to package directions. Rinse pasta in cold water; drain again. Place pasta in large bowl; set aside.
Meanwhile, in small bowl, whisk together olive oil, lemon juice and salt. Toss with pasta.
Add arugula, tomatoes and cheese to pasta. Toss gently to combine. Sprinkle with pine nuts and season with salt and pepper, if desired. Serve at room temperature or chilled.
Nutrition Facts
260 Calories
37g Carbohydrates
2g Saturated Fat
140mg Sodium
11g Fat
8g Protein
2mg Cholesterol
5g Dietary Fiber
Find Dreamfields Pasta near you.

Find Dreamfields at your favorite grocery and retail stores nationwide. Also available online.

Find a store