Angel Hair Recipes
Angel Hair Garden Pasta Salad
Course

Pasta Salad

Servings

Makes 6 Servings

Prep Time

20 minutes

Cooking Time

5 minutes

Total Time

25 minutes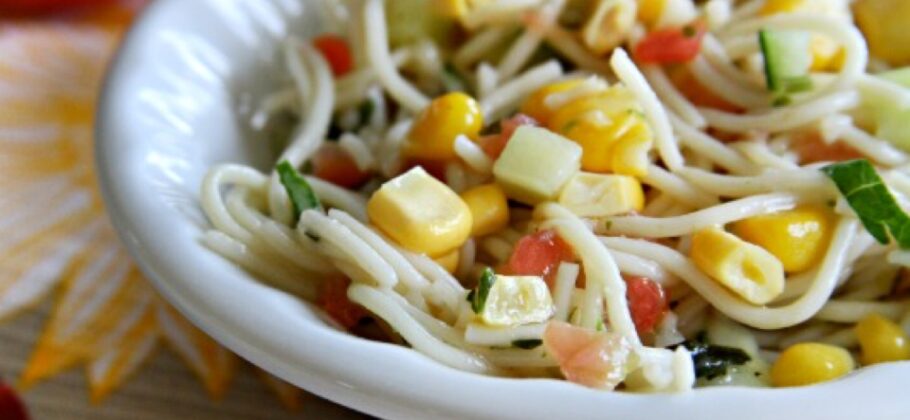 Made with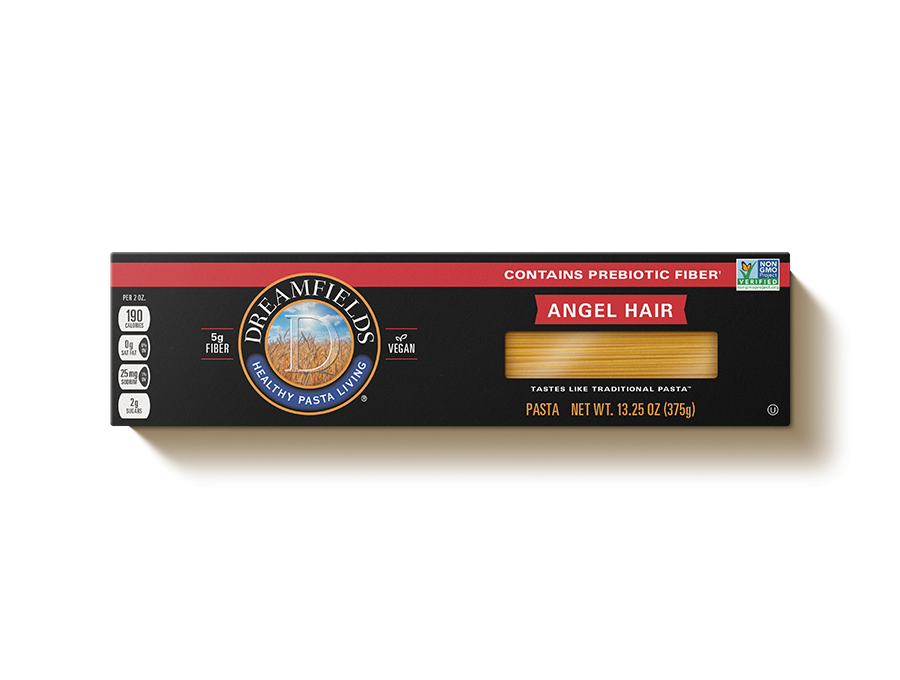 Dreamfields®
Angel Hair
Ingredients
1 box Dreamfields Angel Hair Pasta
1/3 cup extra virgin olive oil
1/4 teaspoon salt
1 tablespoon fresh basil chopped
1 tablespoon fresh oregano chopped
2 ears corn cooked and cut off cob
1 large tomato seeded and chopped
1 medium cucumber peeled and diced
1/2 cup baby kale chopped
fresh basil for garnish (optional)
fresh oregano for garnish (optional)
Directions
Cook pasta according to package directions. Rinse pasta in cold water; drain again. Place pasta in large bowl; set aside.
Combine olive oil with salt; toss with pasta. Add basil and oregano; toss to combine.
Add corn, tomato, cucumber and kale to pasta; toss to mix well. Garnish with chopped fresh basil and oregano, if desired.
Based on 6 servings
Based on 12 servings
175 Calories
7 g Fat
27 g Carbohydrates
5 g Protein
1 g Saturated Fat
0 mg Cholesterol
60 mg Sodium
Nutrition Facts
350 Calories
53g Carbohydrates
2g Saturated Fat
120mg Sodium
14g Fat
10g Protein
0mg Cholesterol
9g Dietary Fiber
Find Dreamfields Pasta near you.

Find Dreamfields at your favorite grocery and retail stores nationwide. Also available online.

Find a store